With over 3 billion litres of precious drinking water being lost through leaking infrastructure in the UK every single day, the need for a holistic approach to water challenges has never been greater. We all rely on the national infrastructure to deliver clean, safe drinking water to homes and businesses to sustain healthy lives, so it is vitally important that the distribution system is well designed, maintained and prepared for future challenges.
Aliaxis is the partner of choice for leading water companies and engineering consultancies who need expert support in delivering clean drinking water supplies in any circumstances.​ We work collaboratively with the entire supply chain to deliver a dedicated solution which best meets the needs of each individual scheme. From concept design and specification advice, through to delivery, tailored training packages and on-site installation support, we are there at every step of the process on any water project, with our expertise and unique range of solutions for renovation schemes, new trunk and distribution mains and service connections.
​We have been at the forefront of pipeline innovation in the UK for more than 60 years, and we pride ourselves on being able to offer support whatever the project or challenge. We have the knowledge, the experience and the solutions to keep your water flowing safely.
To find out more, click on the Solutions below or get in touch with one of our experts.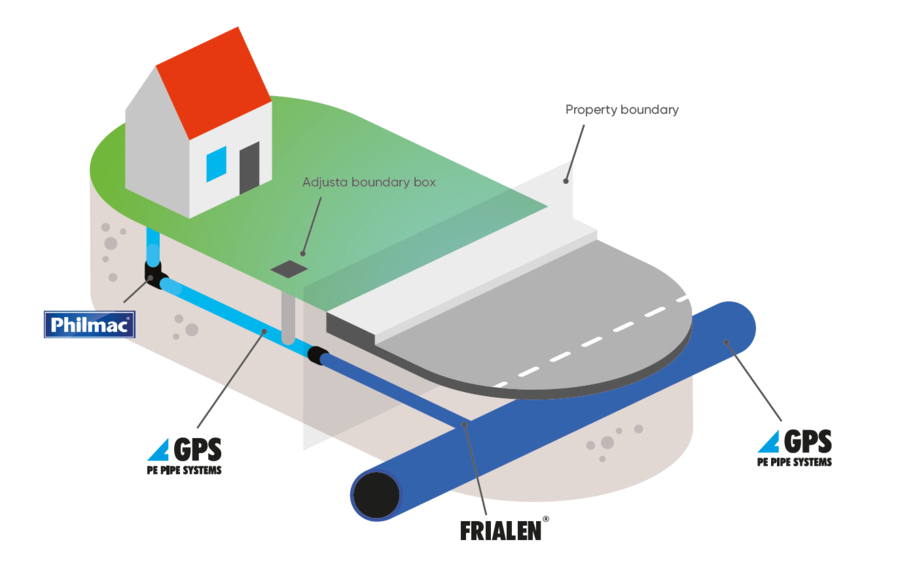 Potable water solutions
We offer a range of fully approved, high quality pipe and fittings in sizes ranging from 20mm to 1200mm for all stages of water transportation:
GPS PE Blue pipe and fittings
3C - clean, capped, coiled pipe
Philmac compression fittings
Frialen electrofusion fitting
Adjusta boundary boxes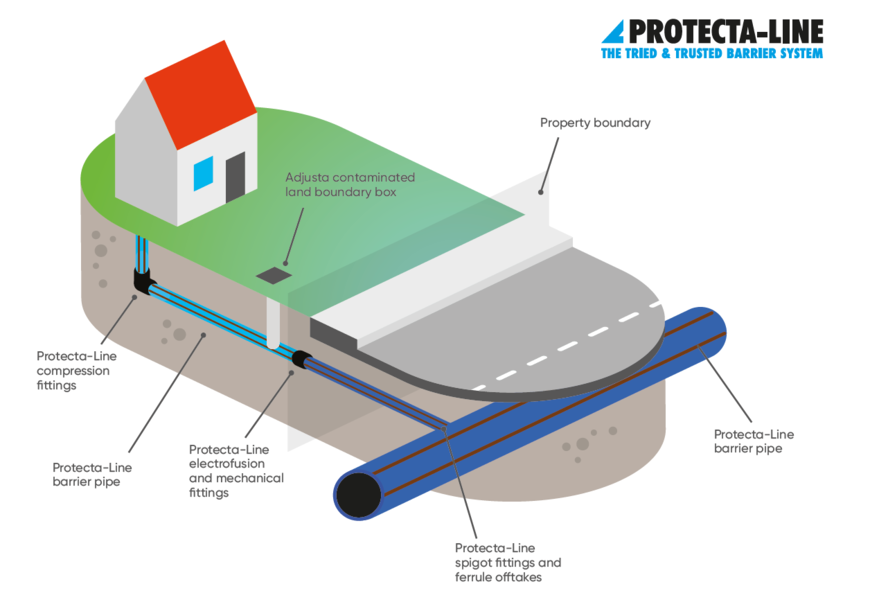 Potable water through contaminated Land
We offer a complete system of fully approved, high quality pipe and fittings in sizes ranging from 25mm to 630mm for the transportation of water through contaminated land and brownfield sites:
Protecta-Line barrier pipe
Protecta-Line compression fittings
Protecta-Line electrofusion fittings
Protecta-Line mechanical fittings
Adjusta boundray boxes for contaminated land
Got a question?
Get in touch.