Powerful sound proof drainage
Our dBlue acoustic system is a triple-layer drainage solution designed to drastically reduce the sound of flowing waste water.
dBlue is perfect for multi-occupancy apartment blocks and high specification developments such as hospitals, hotels, restaurants and theatres where reduced noise levels are required.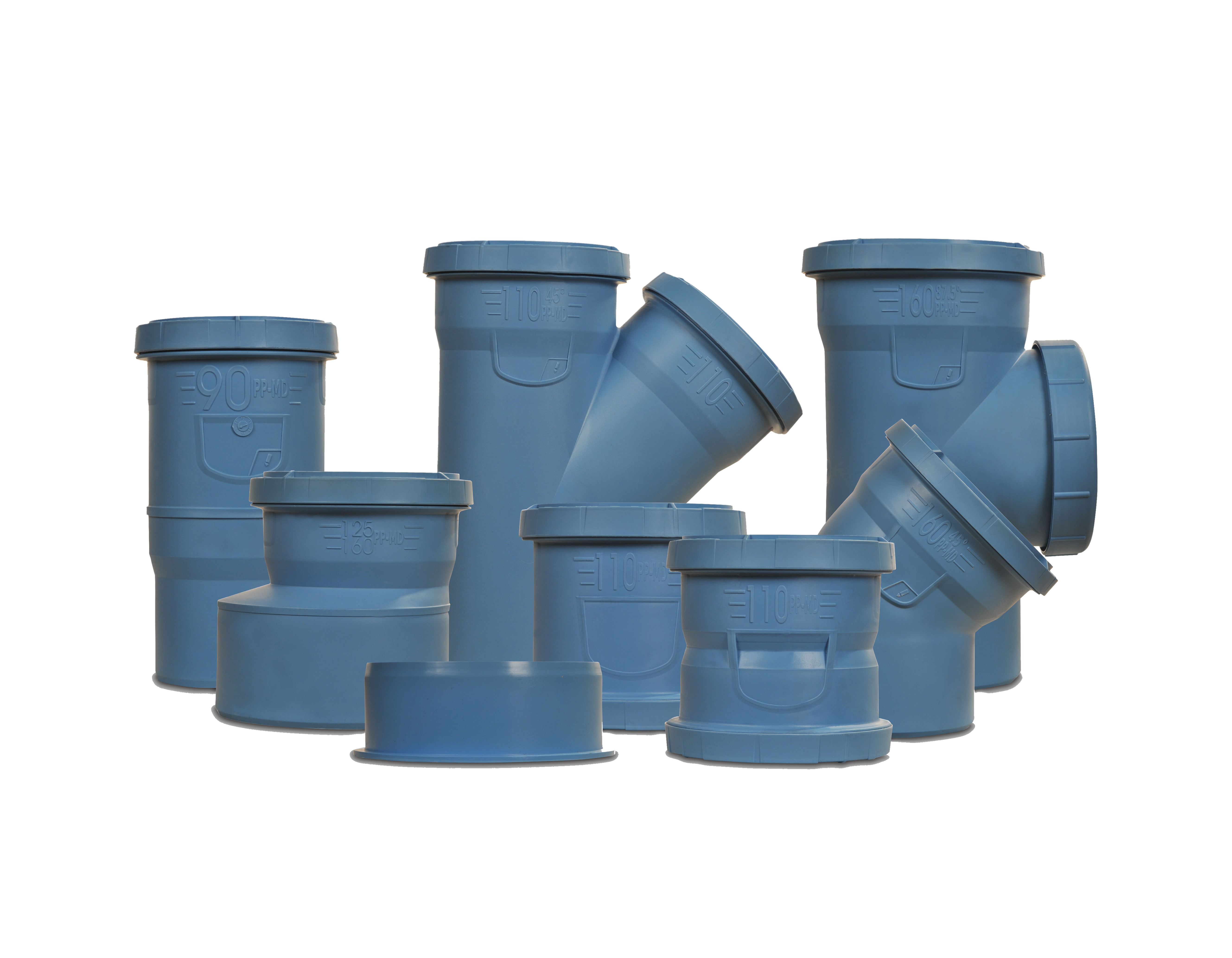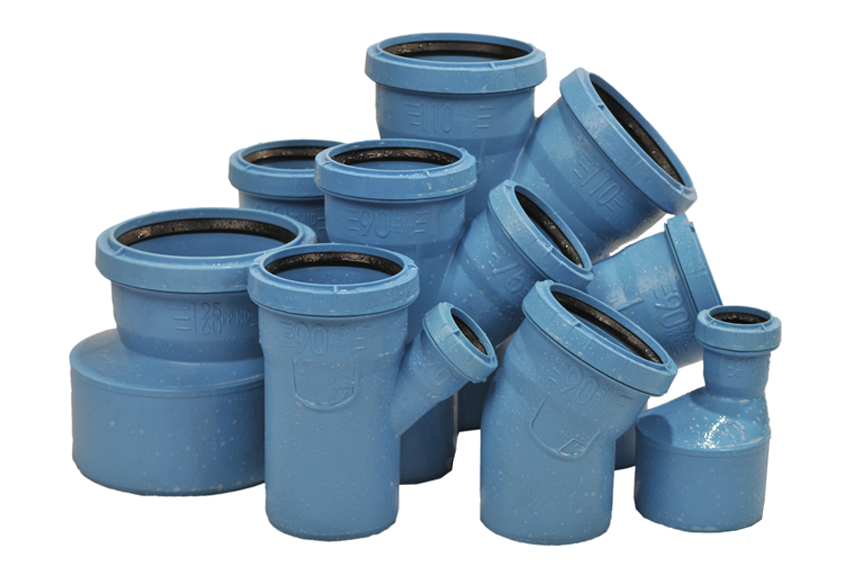 System overview
Multi-layered pipe and unique fixings combine to dramatically reduce the sound of flowing waste water
Utilises a secure push fit jointing system
Quick and easy to install
Tough and impact resistant
Minimum maintenance requirements
Easy to handle on site
Light weight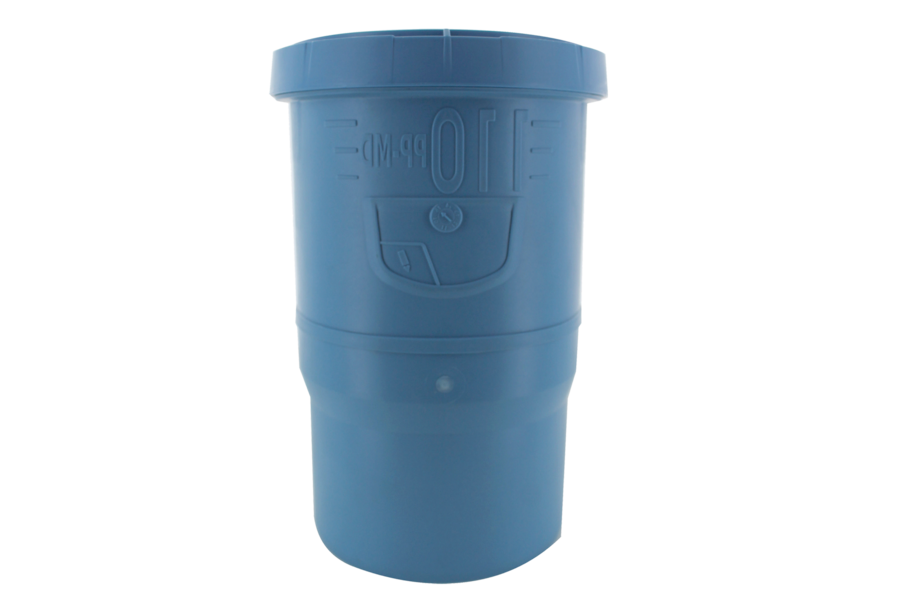 dBlue pipe
dBlue pipe is manufactured through the coextrusion of three distinct layers:
The internal flame-retardant PP-B polypropylene layer is resistant to chemicals and temperatures up to +90°C
The middle later is made of PP-H; a modified polypropylene with added reinforcing minerals giving dBlue it's high stiffness and excellent noise reduction properties
The external later is PP-B polypropylene coloured blue and brings a smooth surface with resistance to external tensions and atmospheric factors
Pipe is available in 110 and 160mm diameters, both of which come with a socketed end as standard:
Three-layer construction
Mineral fillers bring excellent acoustic performance
Light weight. Easy to cut and work with on site.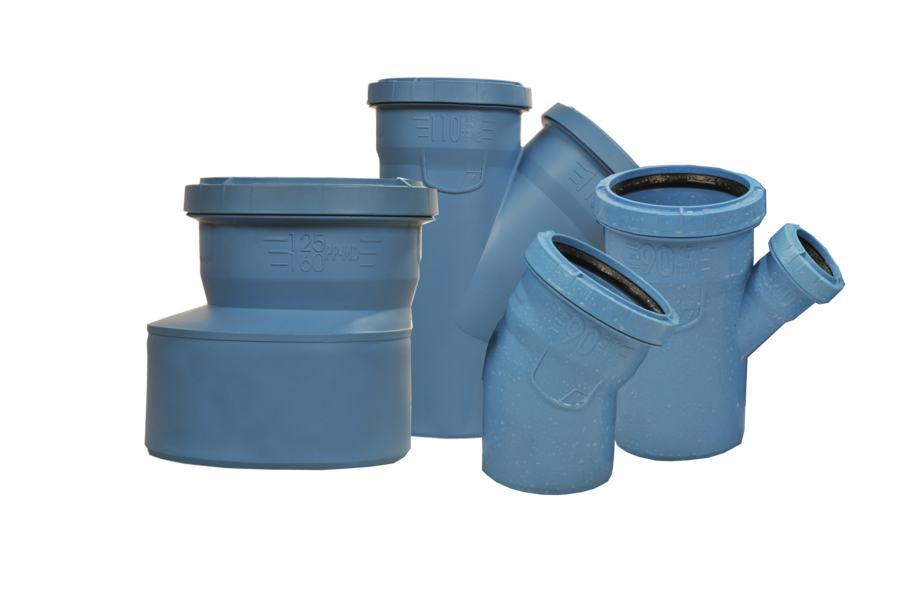 dBlue fittings
The dBlue pipe is complemented by a wide range of dBlue fittings which bring solutions for even the most complex drainage designs. The range includes the Akavent aerator which controls airflow in a soil system which can remove the need for increased pipe diameter or secondary venting. The dBlue system is also compatible with the Studor active ventilation range.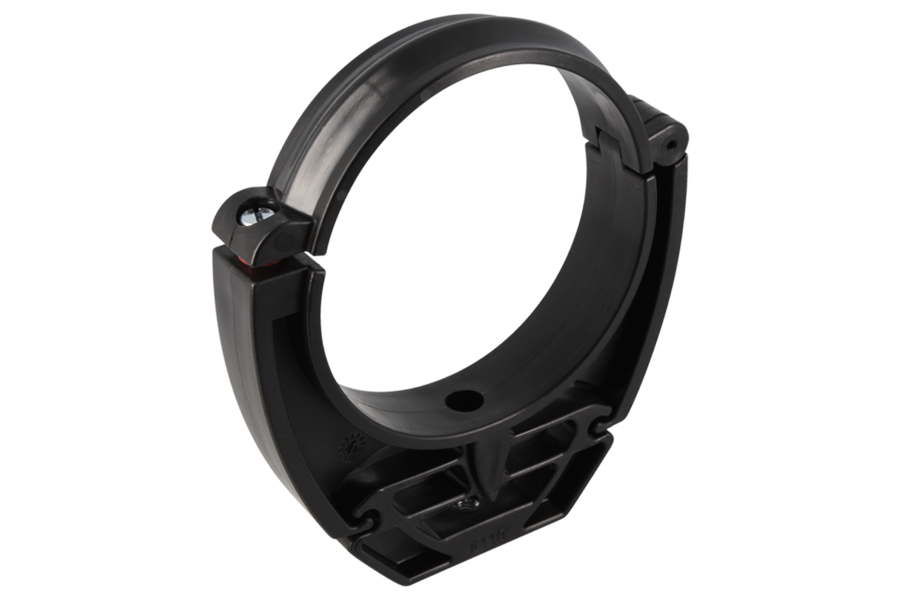 The Phonoklip® bracket
In addition to standard fittings the dBlue range features unique anchor and guide brackets which have been specifically designed to minimise sound transmission from the pipe to the structure of the building
The Phonoklip has a patented acoustic body bracket, encompassing a unique body section which attenuates pipe noise and vibration being passed into the building structure. Designed within the Aliaxis R&D laboratory.
Wide range of dBlue fittings
Unique anchor and guide brackets complete the acoustic solution
Got a question?
Get in touch with us.