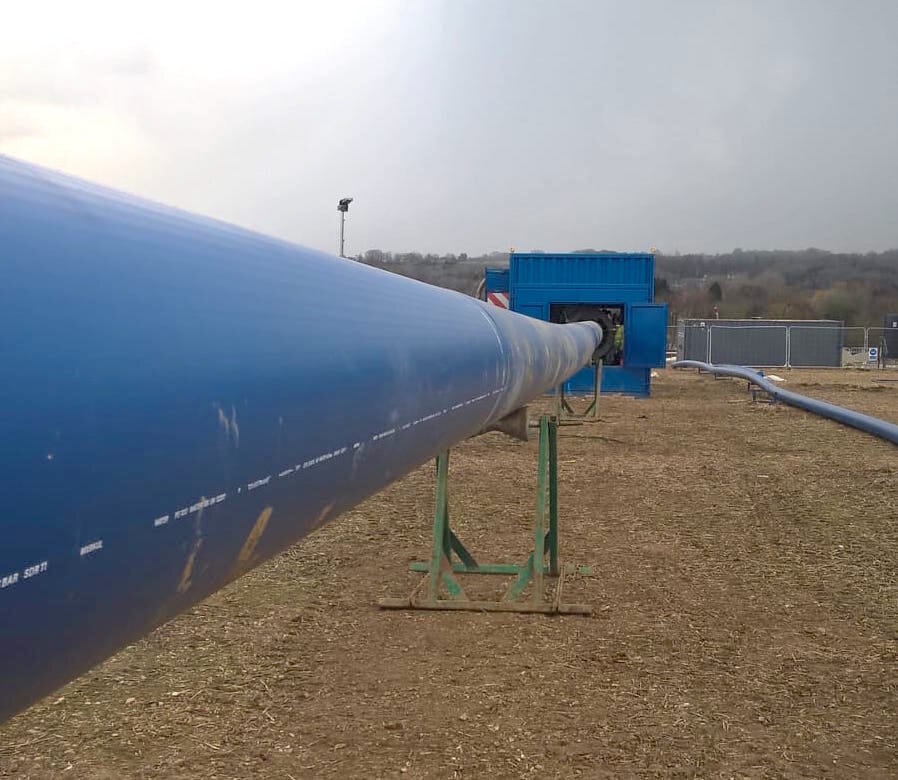 Product:
GPS PE Blue
Solution:
Speed of installation
Project:
HS2
Installer:
Affinity Water
The Challenge
Affinity Water needed to relocate a water mains pipeline as part of enabling works for the HS2 rail project, and due to the time constraints of the project was looking for ways to reduce installation time on the scheme.
The Solution
The Aliaxis technical support team worked closely with Affinity Water and their partners to develop an approach that would significantly reduce installation times in installing the new pipeline. Affinity Water specified GPS PE Blue in 630mm for the new water mains service, and considering the rural location for the new pipe the team worked together with the contractors to set up a butt fusion container to enable the pipe to be pre-welded prior to installation.
By looking at where the off-takes would be for the pipeline, each pipeline section could be pre-welded in one go using a butt fusion technique and then moved into position. This approach allowed up to 300m of pipe to be joined to the correct length and then moved into place, offering significant time savings during the installation stage, a big advantage to Affinity Water who had a tight delivery timescale for the project.