The global standard for electrofusion  jointing 
It is vitally important that the joints in a pressure pipeline are well made in order to provide a robust and reliable solution for the life of the system. The Frialen range of electrofusion fittings has been engineered to provide the highest quality joints for polyethylene pipes, creating a fully homogenous system that network operators can depend on.
The unique design of Frialen electrofusion fittings incorporates exposed heating coils to provide consistent heat transfer during fusion and to achieve maximum bonding between the materials. We maintain close contact with our customers all over the world to discover the real world challenges of installations and develop solutions that are easier to install and more reliable in service.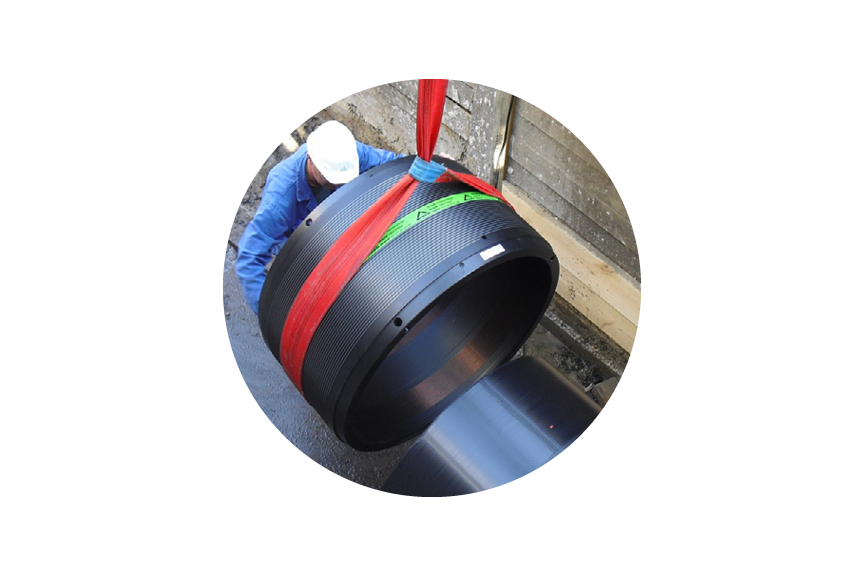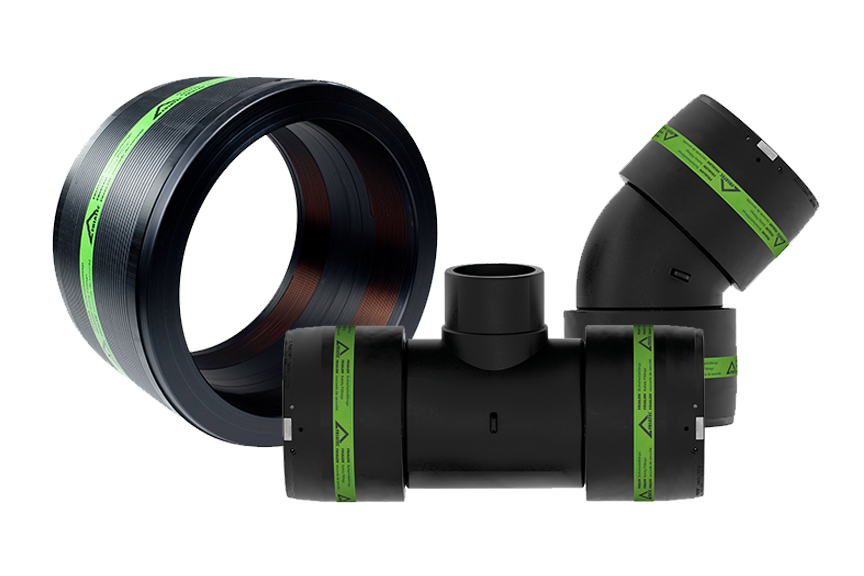 System overview
Exposed heating coils for consistent heat transfer
Longer fusion zones for greater reliability
Larger fitting insertion depth
Reduced pipe misalignment
Range conforms to wide range of global standards

Unrivalled range of specialist products to solve customers needs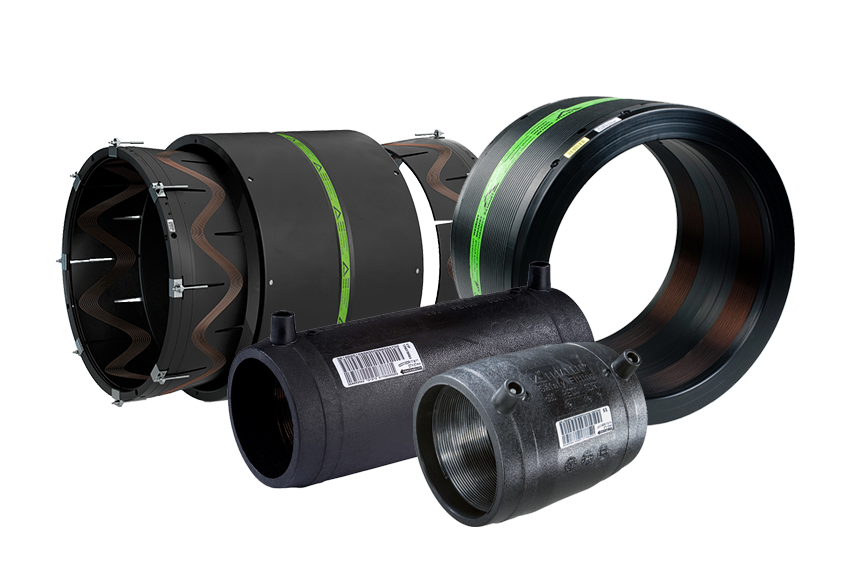 Couplers
The Frialen range of couplers is unique in providing a wide range of electrofusion options that offer a solution for any jointing challenge. The core offering of SDR11 and SDR17 couplers is complemented with solutions that have been engineered for higher pressures and other challenges faced at installation.
Standard range of SDR11 and SDR17 couplers
Bespoke couplers for SDR7.4 and SDR9 pipe
Extended body couplers to counter pipe-end-reversion
Conical ring couplers to counter pipe ovality
Sizes 20mm to 1200mm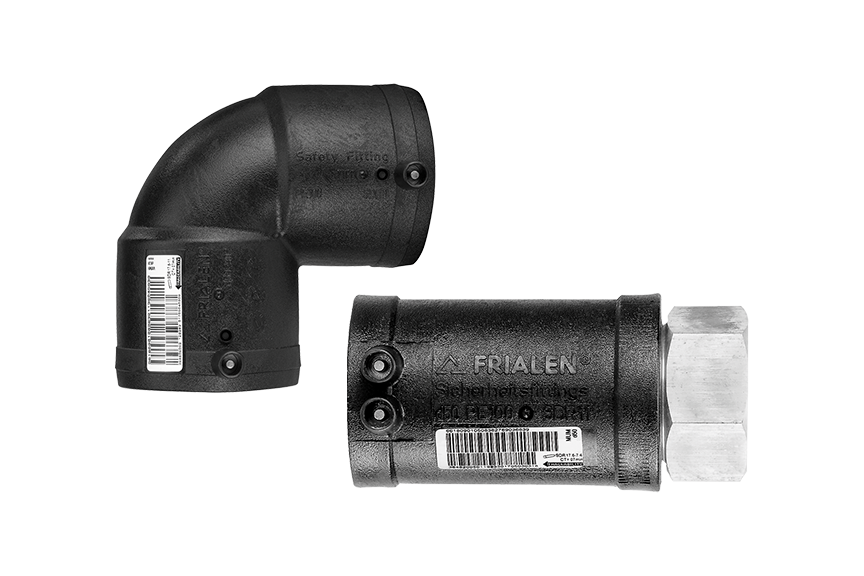 Connections
The Frialen range includes a comprehensive range of connection types and shapes, with both a standard range and groups of specialist fittings to meet the needs of any project. The standard offering consists of elbows, tees, endcaps and transitions fittings, and is complemented by a range of XL fittings that extend the range of elbows and tees up to 315mm.
Bends available in 90o, 45o, 30o and 11o in sizes 20mm to 315mm
Equal and reduced-branch tees from 20mm to 315mm
Reducers from 20mm to 225mm
Endcaps from 20mm to 225mm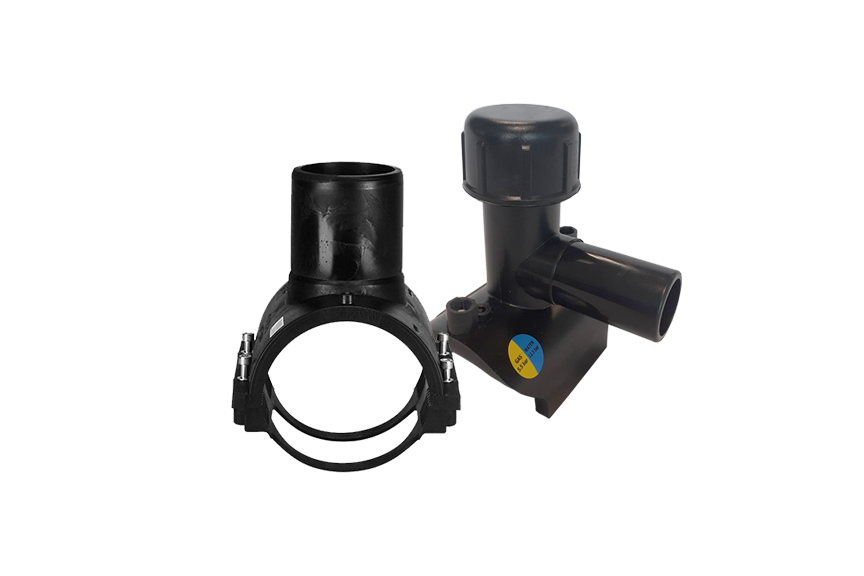 Saddles
The Frialen range includes a comprehensive range of saddles with a diverse range of outlets, including the award winning vacuum saddles. All of our saddles can be used on mains pipe that is unpressurised or under pressure, and allow for leak-free tapping. Our under-clamped tapping tee houses a sealed cutter ensuring there is no leakage during the tapping operation, and our unique vacuum saddles
ensure a close fit between the pipe and fitting before the weld process begins, giving a robust joint and complete peace of mind.

Top-loading and under-clamped tapping tees with 25mm, 32mm and 63mm outlets
Spigot saddles sizes 90mm to 1200mm
Repair saddles to resolve damaged pipe sections

Unique vacuum technology to ensure a successful weld on larger sizes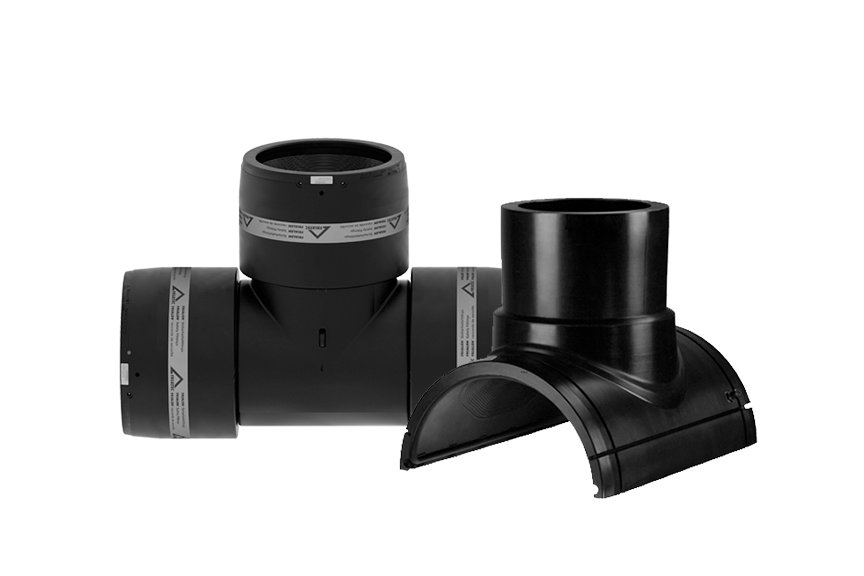 Unique electrofusion solutions
Our continuous innovation has developed some of the most unique electrofusion solutions in the world, from our bi-filament couplers that allow one side of the coupler to be fused at a time, to the conical-ring couplers and vacuum saddles that address installation challenges like no other fittings can. We always focus on the needs of the designer, installer and asset operator, and provide dedicated technical support throughout the supply chain.
Product training
Installation advice
System design support
Bespoke fabricated solutions
Find out more about our technical support services
Got a question?
Get in touch with us.