Low-noise, high-performance drainage
Friaphon is a purpose-designed sound attenuated drainage system that offers excellent sound insulation, making it an ideal solution for use in care homes, apartments and hospitals.
This dual layer PVC-U system is designed to cater for above ground soil and waste needs as well as internal rainwater service applications. Friaphon is suitable for temperatures of up to 95°C and is highly impact resistant. Produced in accordance with the British standard for wastewater drainage, with a Euroclass b-s1-d0 fire reaction rating, the Friaphon system can be installed with the confidence of high performance.
The easy push-fit jointing method means straightforward and efficient installation with less material requirements. This provides a significant installed-cost benefit compared with a cast-iron alternative.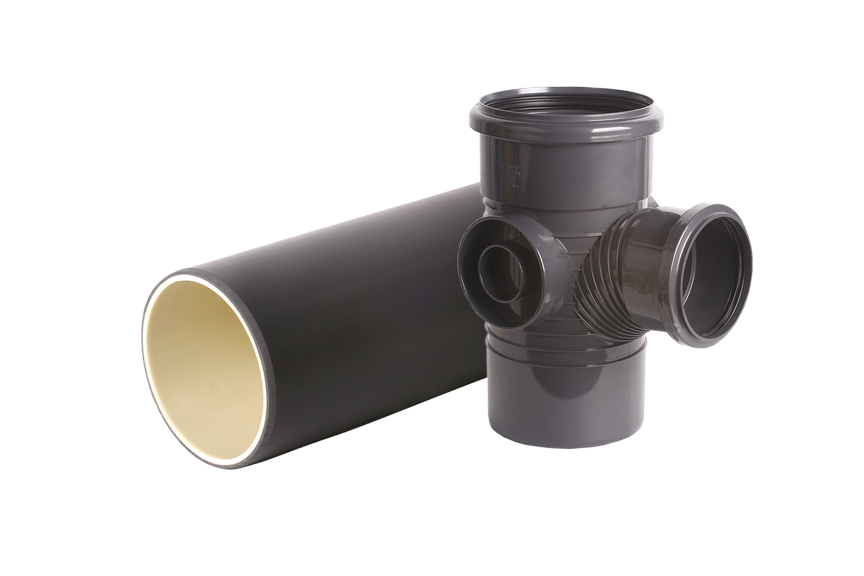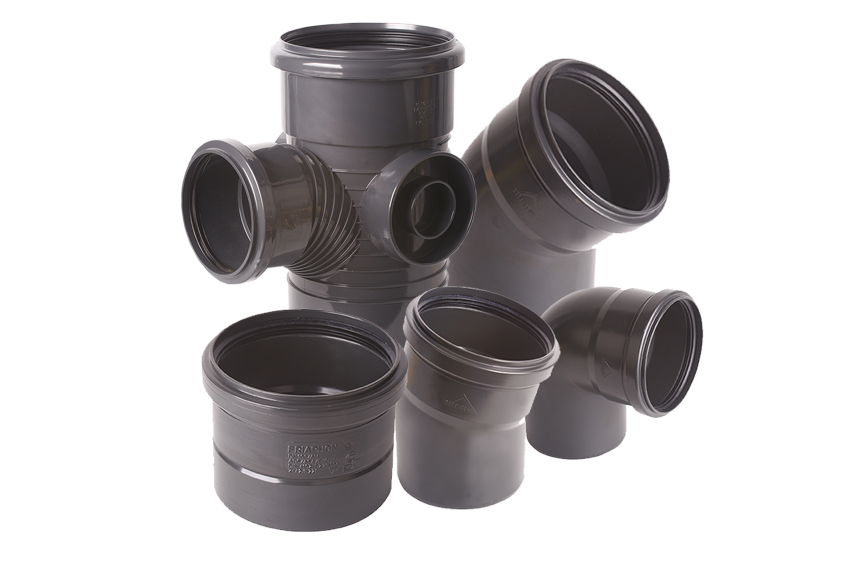 System overview
Easy push-fit assembly
High impact resistance
Resistant to temperatures of up to 95oC
Suitable for installation in accordance with BS EN 12056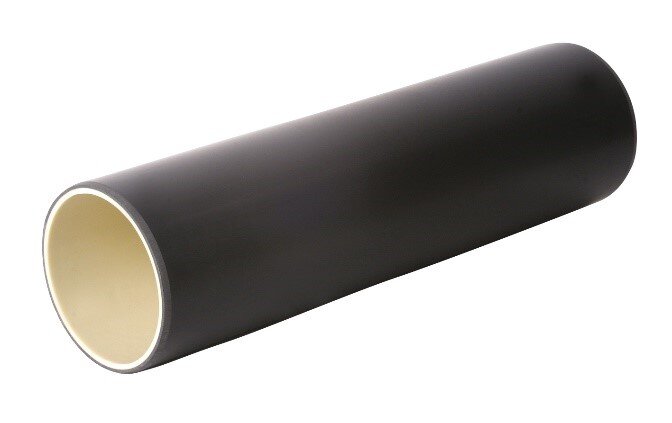 Friaphon pipe
Friaphon pipe is manufactured by dual-forming two materials of different density. This Friaphon Dual Technology, with a mineral reinforced outer PVC layer, guarantees the excellent sound insulation and airborne sound reduction properties of the system by partially reflecting sound along the boundary layers to absorb it using the pipe's mass.
Suitable for soil, waste and rainwater services
Sound tested at the Fraunhofer Institute for Building Physics
B s1 d0 Euroclass fire rating
Available in 3 metre lengths
Sizes 110mm and 160mm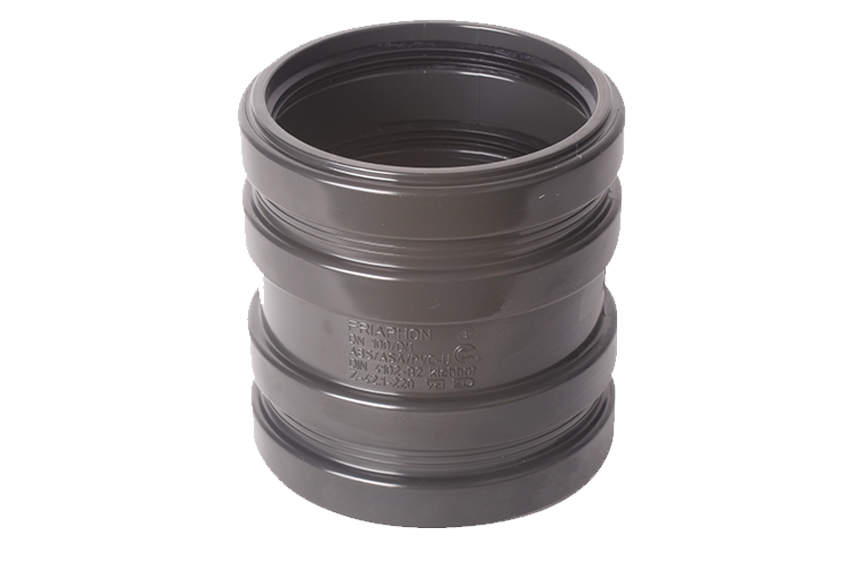 Friaphon double couplers
When using Friaphon double couplers as standard connectors, Friaphon pipes can be connected to each other free of any structure-borne noises by way of a floating bearing of the pipe ends. At the same time, an integral expansion compensator allows for thermal movement.
Acoustic protection between pipe and couplers
Fully matched to Friaphon pipe
Integral expansion compensators
Sound tested at the Fraunhofer Institute for Building Physics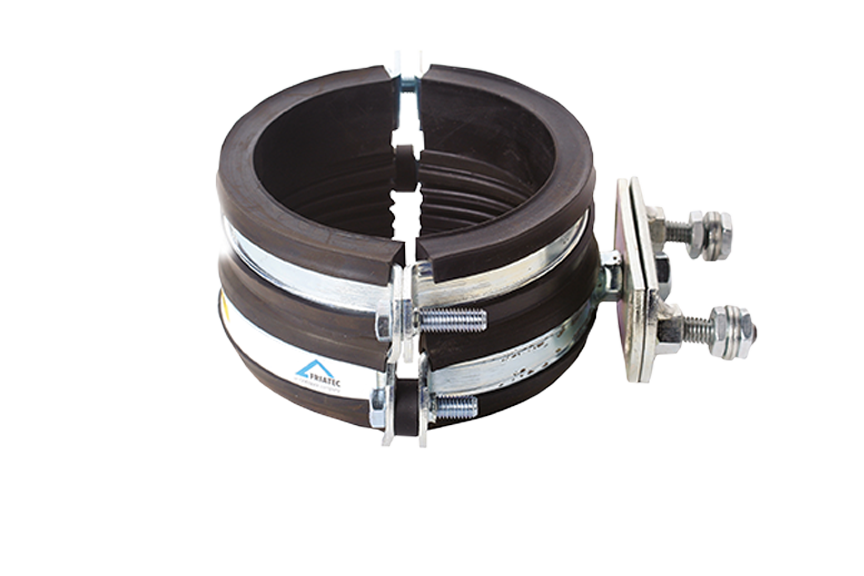 Friaphon support clips
Specially engineered for Friaphon, our range of rubber lined support clips are supplied with an integrated support ring and wall fixing. Helping to reduce sound created by vibration, these clips are easy to install using a simple bolt screw fixing method.
Integrated wall attachment
Easy to install
Rubber lined to help significantly reduce vibration at fixing points
Got a question?
Get in touch with us.