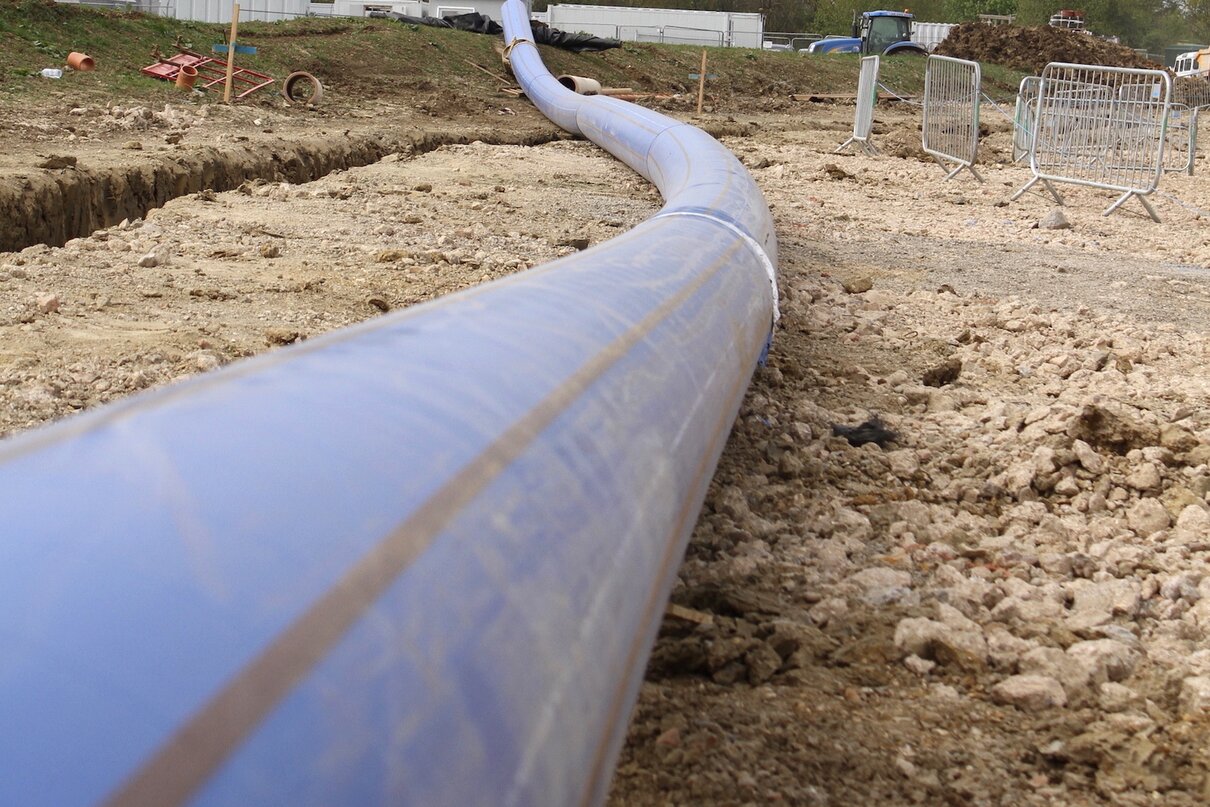 Product:
Protecta-Line
Solution:
Barrier performance and ease of installation
Project:
Wixams
Installer:
Anglian Water, Achiva Limited
The Challenge
Wixams, a major new housing development which will ultimately consist of four villages, has been constructed on a brownfield site in Bedfordshire. When elevated levels of ground contamination were revealed, ductile iron was used for potable water transportation in the first village, but several difficulties with the installation of the system led to Anglian Water seeking an alternative barrier pipe solution for the second village.
The Solution
Due to potential risks of water contamination, Anglian Water specified the Protecta-Line barrier pipe system for the second phase of the project to ensure safe drinking water is delivered to residents. More than 3km of a mix of larger diameter 450mm and 355mm Protecta-Line has been installed through the spine of the development, with smaller spurs of 225mm and 180mm coming off into the housing estates, before dropping down to 90mm as it goes into the cul-de-sacs to supply each individual property.
Commenting on the scheme, Simon Pink, Project Engineer at Anglian Water, said: "We have used Protecta-Line successfully on other schemes, so we knew that it would provide a reliable and safe solution for Wixams. The pipe system was much easier to handle on site when compared with ductile iron, and offered us a much quicker and simpler installation process."