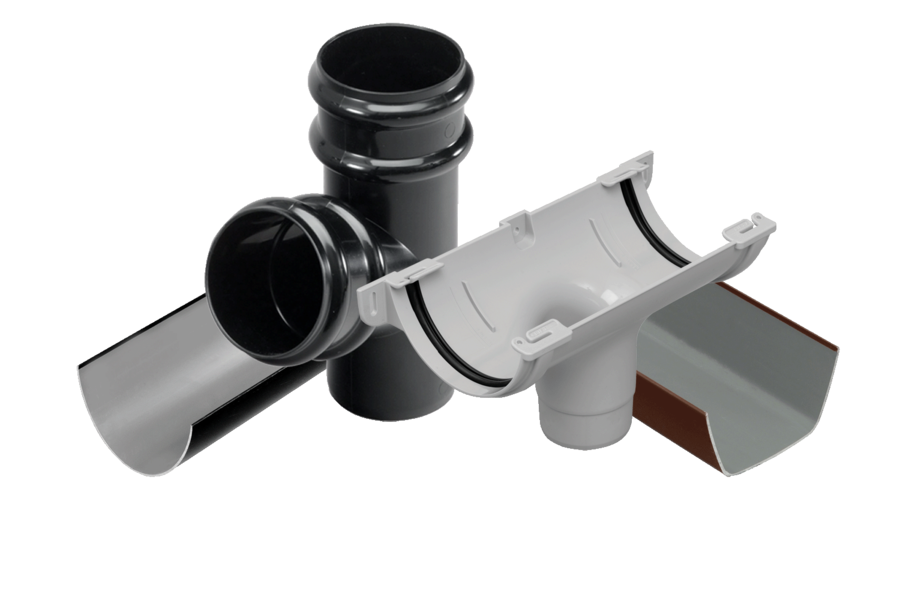 Rainwater systems for small to medium roof areas
110mm to 155mm gutter systems offering a range of colour options and downpipe solutions in 68mm and 82mm round or 65mm square.
Clip-master – half round profile (112mm x 49mm), compatible with most other manufacturer's half round systems
Flowline – an attractive rectilinear profile (112mm x 60mm)
Deepflow – semi-elliptical profile (110mm x 75mm) in a high flow capacity
Deepflow150 – semi-elliptical profile (155mm x 98mm) with even bigger carrying capacity (up to 0.6 litres per second)
All systems have Life4 performance offering high gloss levels and longer stable colour retention
Easyclip makes jointing both easy and reliable
Can be installed using a notched or notch-less joint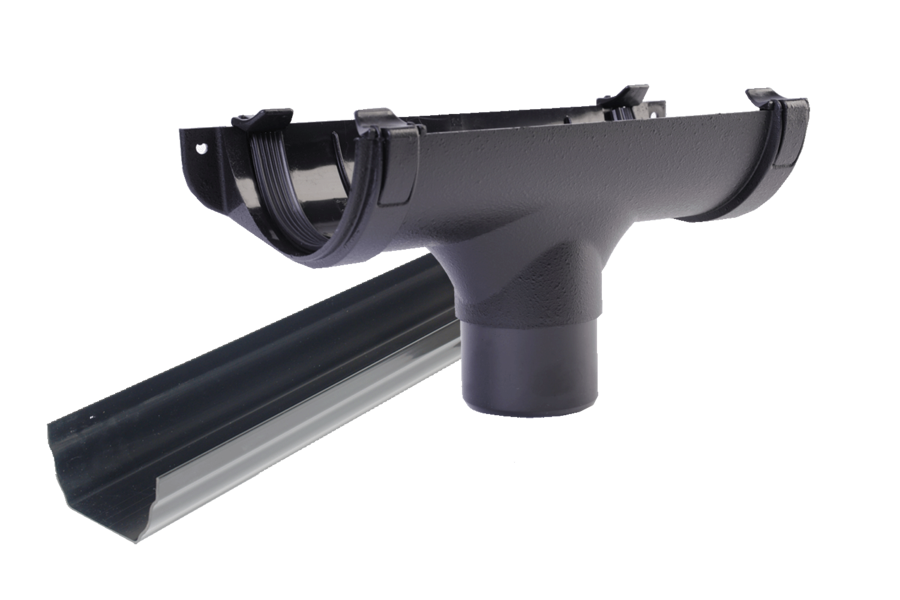 Decorative rainwater systems
Regency and Foundry Finish PVCu rainwater systems particularly suited for character or period style buildings.
Regency – bold, highly decorative profiled PVCu gutter system
Foundry Finish – gives a cast iron look without the expense. Available in two profiles – 112mm half round and 125mm semi-elliptical
Authentic period-style fittings
Lightweight and easy to install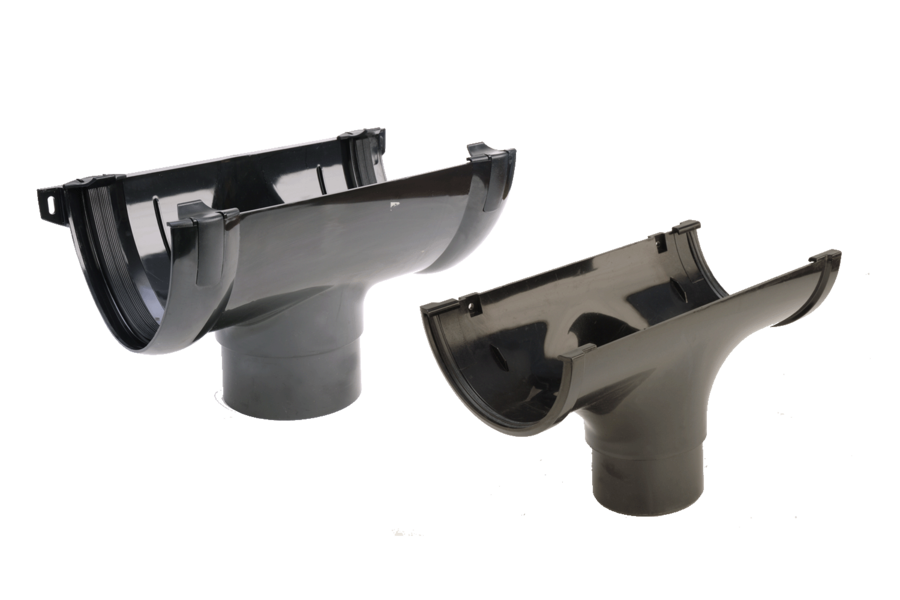 Rainwater systems for large roofs and commercial buildings
Highflo – nominal half round system (170mm x 73mm) designed to provide superior drainage with a flow rate up to 6 litres per second
Stormflo – semi-elliptical system (200mm x 133mm), one of the largest profiles on the market
Ideal application for commercial projects
We offer a comprehensive range of gutter profiles and downpipe options in a range of colours to suit your design and capacity requirements:
W – white, B – black, G – grey, BR – brown, AG – anthracite grey, FF – black cast iron effect
Discover our Marley rainwater ranges
Got a question?
Get in touch with us.