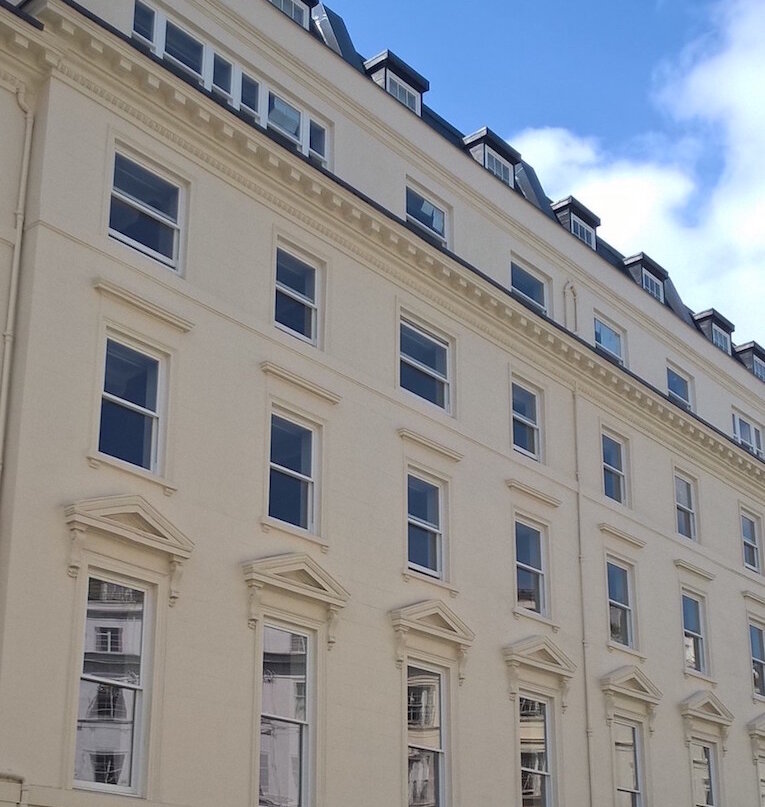 Product:
SuperFlo ABS and Durapipe HTA
Solution:
Easy handling with no hot works
Project:
Royal Court Apartments
Installer:
The Full Electrical Services Company
The Challenge
An extensive renovation project to transform a Victorian listed building into a new apart hotel faced restrictions with the installation of the hot and cold water pipe network and required a pipework solution that could meet the strict criteria. The building structure posed a challenge to the specification as, due to it being a listed building, there were a lot of wooden joists so pipe systems that require hot works, soldering and crimping were not an option. The pipework also needed to be fitted within the walls so space was limited and the use of heavy equipment needed to be avoided.
The Solution
The Full Electrical Services Company decided on a plastic pipework system to avoid the need for hot works and welding and selected the SuperFlo ABS and Durapipe HTA systems as they met the criteria both in terms of installation benefits and performance properties. SuperFlo ABS was installed to convey the softened cold water, while Durapipe HTA was used to transport the softened hot water. The lightweight nature of both SuperFlo ABS and Durapipe HTA made it easier to handle on site and, combined with the simple solvent weld jointing technique, aided the installation process and significantly reduced labour time and costs.
Commenting on the installation, Ben Moore from The Full Electrical Serices Company said: "There were a few challenges to installing the pipework on this project due to the structure of the building. We needed a plastic system and we have used Aliaxis products on previous projects and so we recommended their SuperFlo ABS and Durapipe HTA systems as the most appropriate for this job. We were working in very tight spaces so the lightweight properties of these systems made fitting the products much easier."