The high performance cold and chilled water solution
SuperFlo ABS is a fully matched, solvent-welded system including pipe, fittings and valves for chilled and cold water services and other environmental control systems.
SuperFlo ABS has a smooth bore which greatly reduces the build-up of biofilms which can create potential for harmful bacteria such as legionella and pseudomonas, and is completely corrosion resistant meaning lower maintenance costs and optimum pump efficiencies. The system operates within a wide range of temperatures and remains extremely ductile even as low as -40⁰C.
The jointing method is fast and simple, and being extremely lightweight SuperFlo ABS is much easier to handle than traditional materials, making installation quicker, cheaper and safer.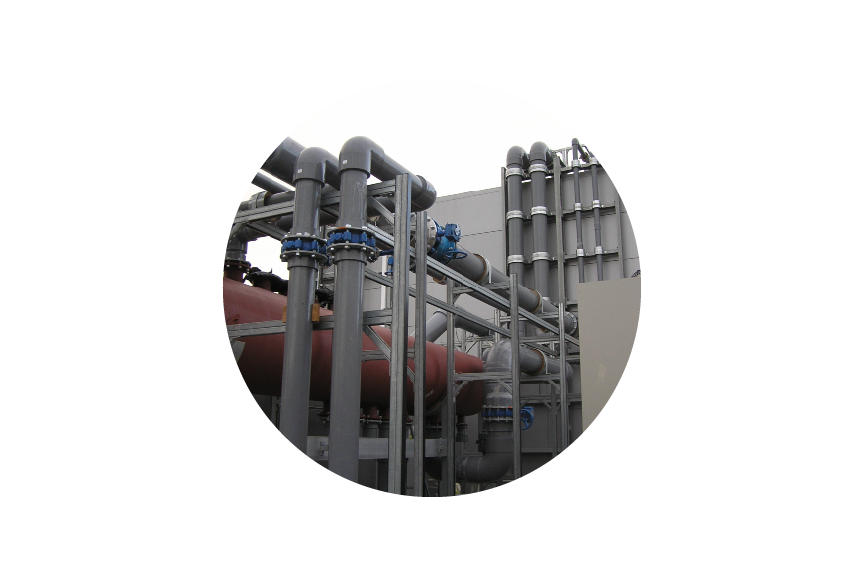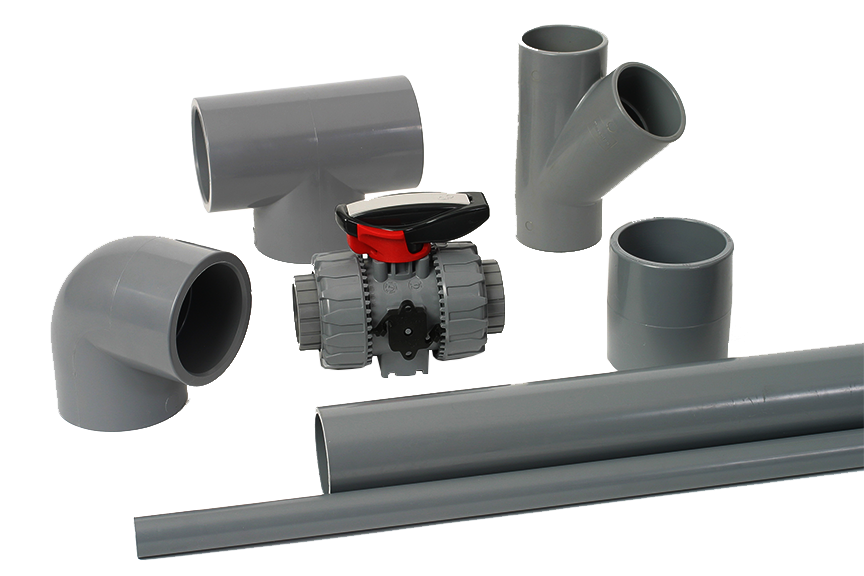 System overview
Lightweight and easy to install
Wide operating temperature -40°C to +60oC
50-year design life
Corrosion and impact resistant
Low thermal conductivity helps to reduce temperature loss
Fully matched range of pipe, fittings and valves
Full WRAS approval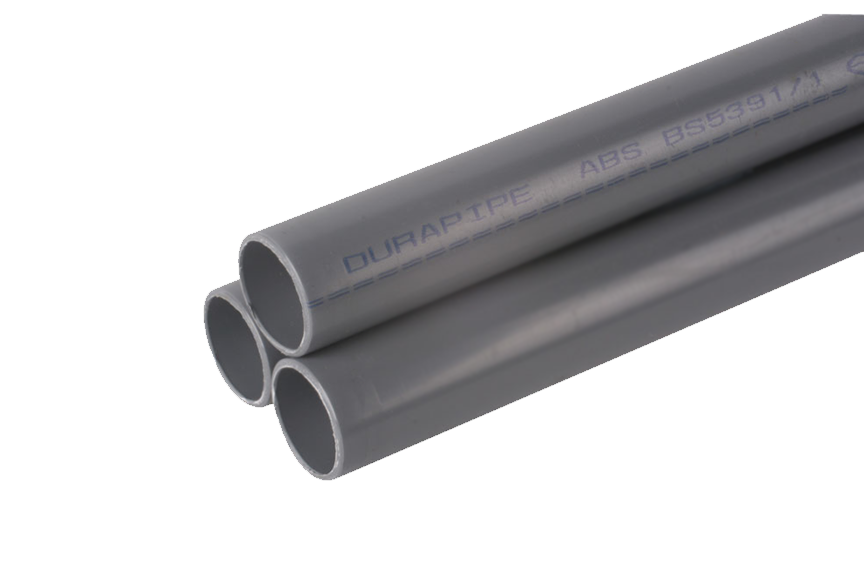 SuperFlo ABS pipe
SuperFlo ABS pipes are manufactured in the UK against ISO9001 quality management systems. Supported by an impressive list of third-party standards and approvals, SuperFLO ABS pipe has been designed to cater for a wide range of temperatures and pressures in many applications, ranging from industrial cooling to cold potable water supply.
Smooth bore allows optimum pump efficiencies
Up to 15bar (Class E) pressure rating on imperial pipes
Up to 10 bar pressure rating on metric pipes
Globally recognised approvals including WRAS, DNV & Bureau Veritas
Sizes 3/8" to 8" (imperial)
Sizes 16mm to 315mm (metric)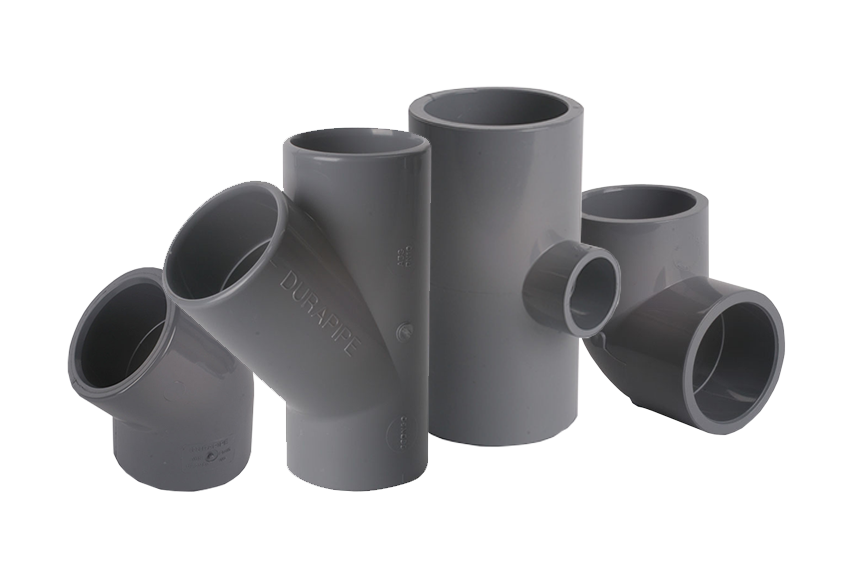 SuperFlo ABS fittings
A broad range of SuperFlo ABS fittings cater for the most demanding requirements of cold water system design. These premium fittings are fully matched and produced to the same exacting standards as our pipe, and include a full range of options to connect to other systems.
Comprehensive and versatile range
Lightweight with a simple solvent-weld jointing method
Completely corrosion resistant
No requirement for hot-works at installation
Globally recognised approvals including WRAS, DNV & Bureau Veritas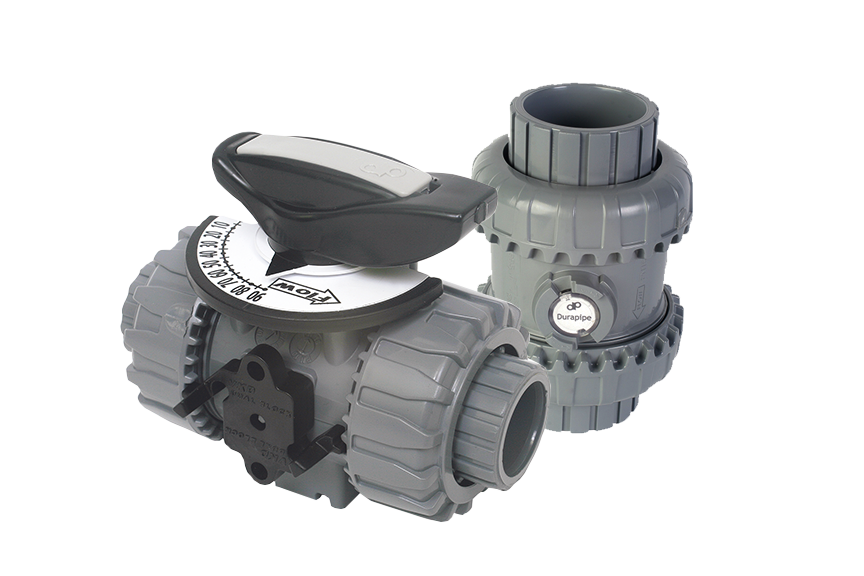 SuperFlo ABS valves
The SuperFlo ABS systems comes complete with ball, diaphragm, butterfly and other valves, as well as a wide range of actuation and component options available to create a customised solution to cater for any specific project requirements.
ABS material eliminates the potential for damage caused by corrosion
Lockable handles
Multiple actuation options
A range of seal options
Full technical support from our dedicated Flow Team
Find out more about our valves range and Flow Team
Get in touch with an expert