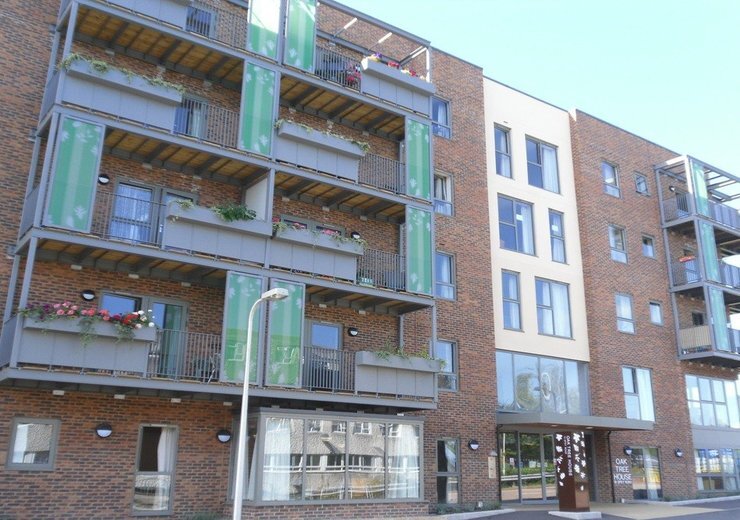 Product:
SuperFlo ABS and Durapipe HTA
Solution:
Saving installation time and cost
Project:
Oak Tree House Care Home
Installer:
Fairley Brown & Co Ltd
The Challenge
Part of a £150m regeneration project,Oak Tree House, a new five-storey care housing scheme, required a reliable hot and cold water system to be installed. With copper originally specified for the pipework requirements, M&E contractors Fairley Brown and Co Ltd. required a more solution that was quicker and more cost effective to install.
The Solution
Fairley Brown and Co Ltdwas able to demonstrate the benefits of plastics and after the Aliaxis technical support team provided cost comparisons, thes pecification was changed to SuperFLO ABS and Durapipe HTA as a cost-effective alternative. Selected for its ease of use, SuperFlo ABS was installed to cater for the boosted cold water services, distributing water from the central boiler room to all the flats and communal areas within the building. Similarly, Durapipe HTA was fitted for the distribution of the hot water services following the same process.
Contracts manager at Fairley Brown and Co Ltd, Grant Milward, said: "In order to make the project more time and cost-effective, we recommended the original specification was changed to accommodate the SuperFlo ABS and Durapipe HTA systems instead of using copper. We have been impressed with the efficiency of both products, which have been easy to install and have resulted in reduced labour time and costs."