The only load-bearing adjustable boundary box
Designed to house the meter at the boundary between the water main and the domestic supply, the comprehensive range of Adjusta boundary boxes has been developed with complete flexibility in mind.
Adjusta boundary boxes are manufactured with an adjustable top section, enabling the installer to easily adjust the height of and pitch of the boundary box to suit the specific on-site conditions without compromising on loading capacity.
The range is available in three different standard sizes to suit all installation depths, and there is a wide variety of inlet and outlet connection options providing a highly versatile solution which can be specified to suit any requirements or installtions.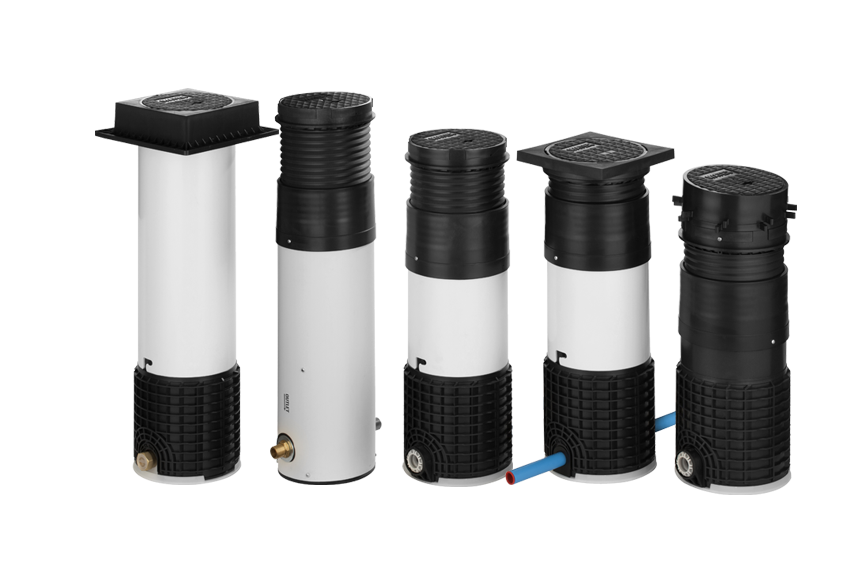 System overview
Compliant with WIS 4-37-01 and BS5834-2
Design life in excess of 50 years
Option of Type 1 (watertight) or Type 2 (non-watertight)
Grade B load bearing height adjustable boxes
Grade C (4.5 tonnes) rated polymer surface box
Short, standard and large heights to cover all installation depths
Kitemarked system​
Inlet/outlet connections available in any combination of 25mm MDPE tails or 20mm, 25mm & ½" heavy gauge push-fit connectors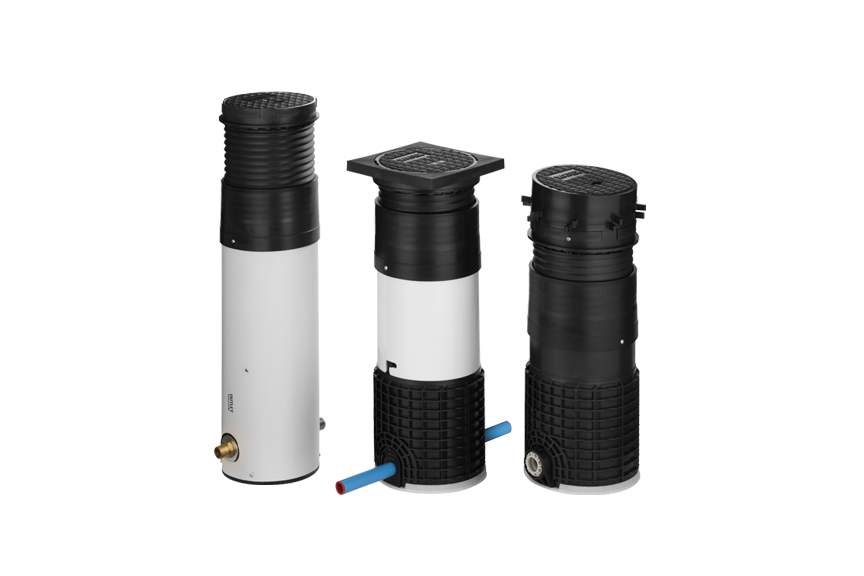 Adjusta boxes
The Adjusta box is a unique offering due to its load-bearing adjustable top section. This section uses a screw-thread functionality to provide a stronger, more robust hold and reducing the likelihood of depression during the life of the product. A wide range of bases and connections can be used with this range to ensure a truly flexible offering for each and every customer.
Fully load-bearing height adjustment section
Level and slope options
Standard and drain bases available
Range of connection options

25mm MDPE pipe tails, 150mm long
Push-fit connections for 20mm or 25mm pipe

Available with contaminated land specifications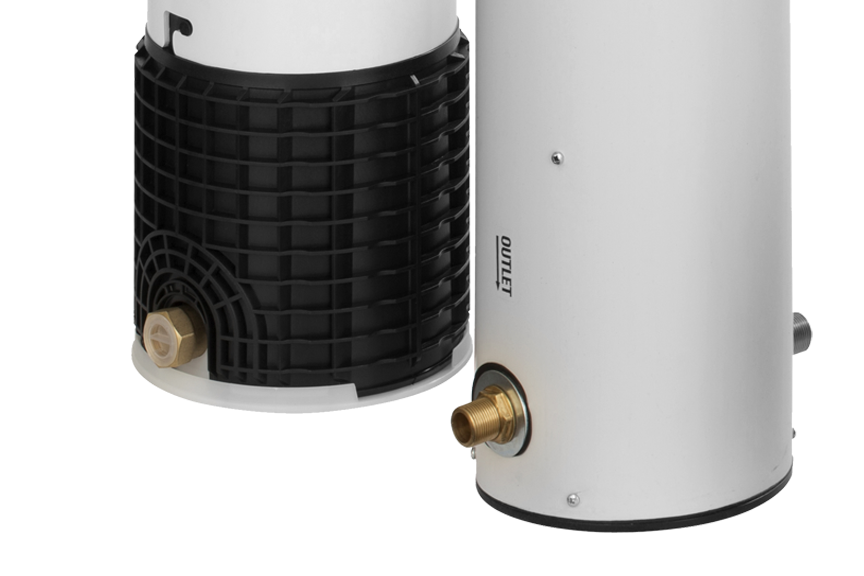 Contaminated land
Available with a brass manifold or as a sealed polymer box, our range of contaminated land boundary boxes is suitable for use with our Protecta-Line barrier system for a complete water supply solution, giving total peace of mind for installations in land that has been contaminated or is at risk of future contamination.
Brass manifold

Dezincification resistant
¾" female thread connection
Available with unique Adjusta top section

Sealed box

100% leak tested to prevent groundwater ingress
¾" male thread connection
Available with unique Adjusta top section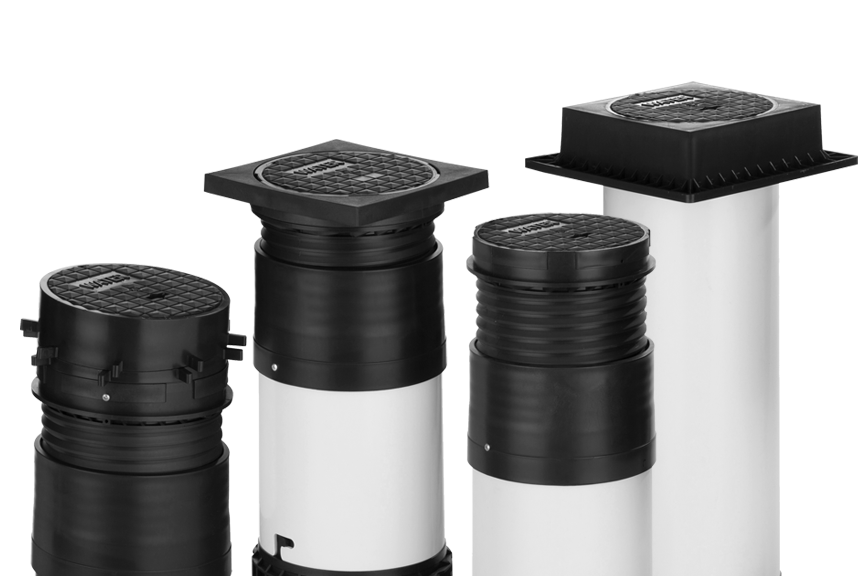 Lids and cowls
Adjusta comes with a wide variety of lids and finishing options to suit your individual needs. All of these solutions are available for use on the full Adjusta box range.
Square cowl
Surface box
Slope Adjusta
Tether
Metal detector plate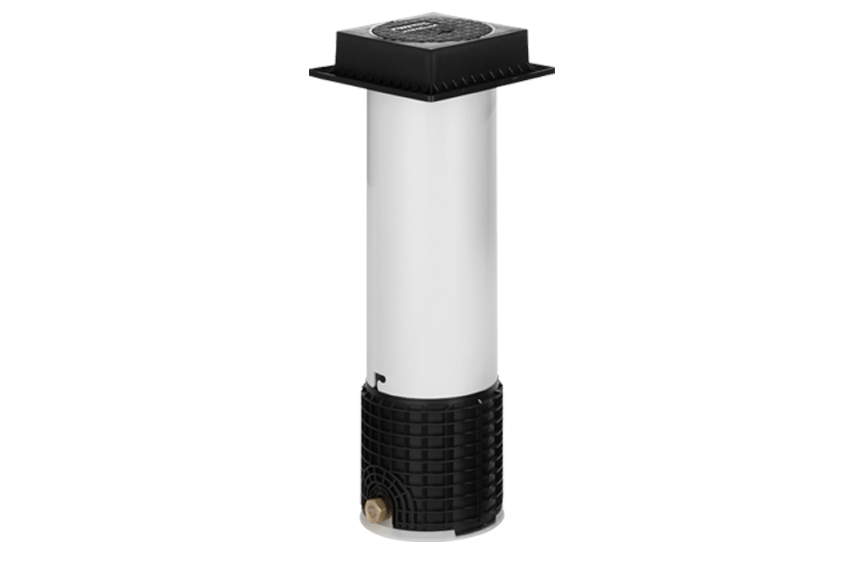 Rigid boxes
Our range of rigid boxes are ideal for replacement works and can be cut down to size.
Range of connection options

25mm MDPE pipe tails, 150mm long
Push-fit connections for 20mm or 25mm pipe

Standard and drain bases available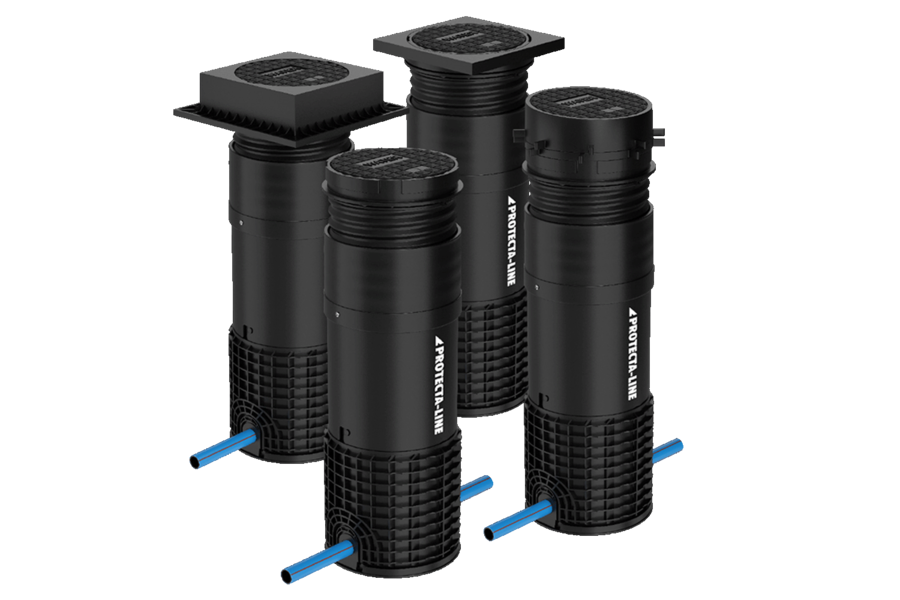 Protecta-Line boundary box for contaminated land
Our Protecta-Line boundary box combines the power of our Protecta-Line technology with the strength and versatility of our Adjusta range to produce a powerful and complete water supply solution in contaminated land applications.
BS 8588 approved for use in contaminated land.
The only 'Grade B' load bearing, screw adjustable boundary box.
Powerful protection against all known contaminants.
Compliant with WIS 4-37-01 and BS 5834-2.
Additional lid options available: slope Adjusta, square cowl and surface box.
Got a question?
Get in touch with us.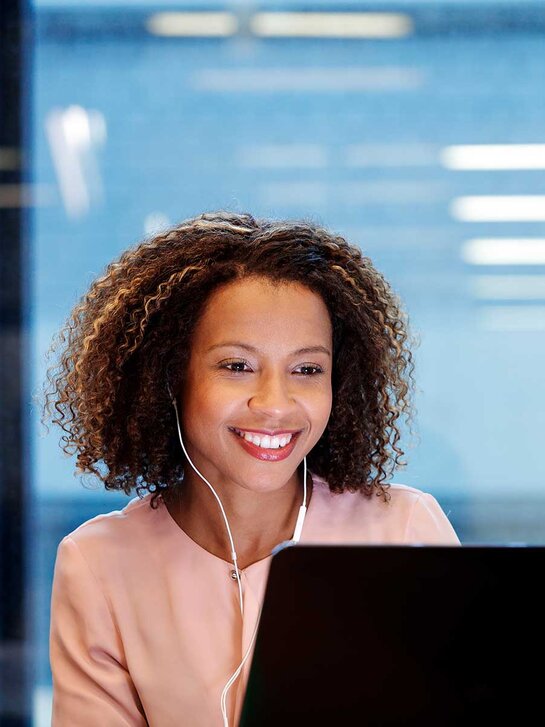 Get in touch with an expert