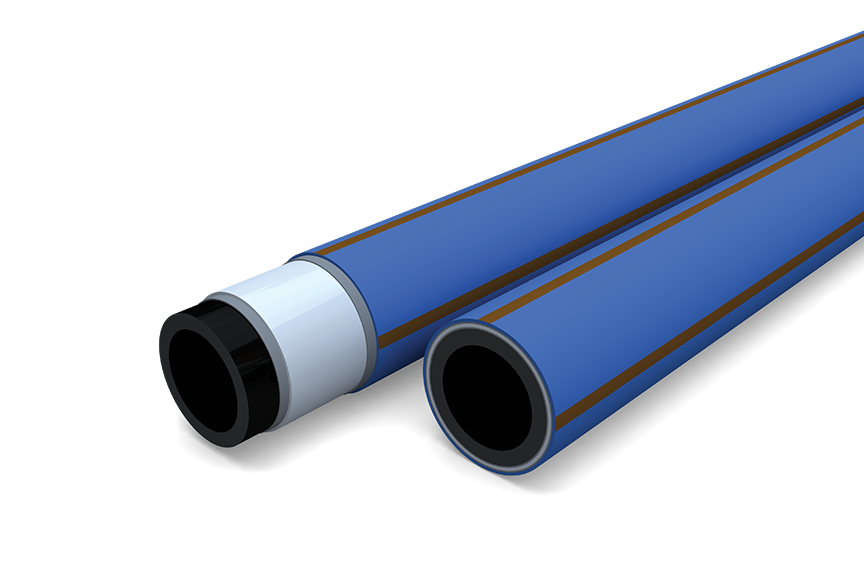 Protecta-Line's multi-layer construction consists of an internal polyethylene core for carrying clean water, an aluminium barrier layer and finally an outer polyethylene layer for protection.​ The aluminium barrier prevents the ingress of all known contaminants, of varying concentrations, through the pipe and into the water supply.
Suitable for corrosive conditions​
Can be used for trenchless installations​
Brown stripes provide easy identification and comply with NJUG regulations ​
Proven protection against all recognised brownfield contaminants​
All the installation advantages of polyethylene​
Sizes 25mm to 630mm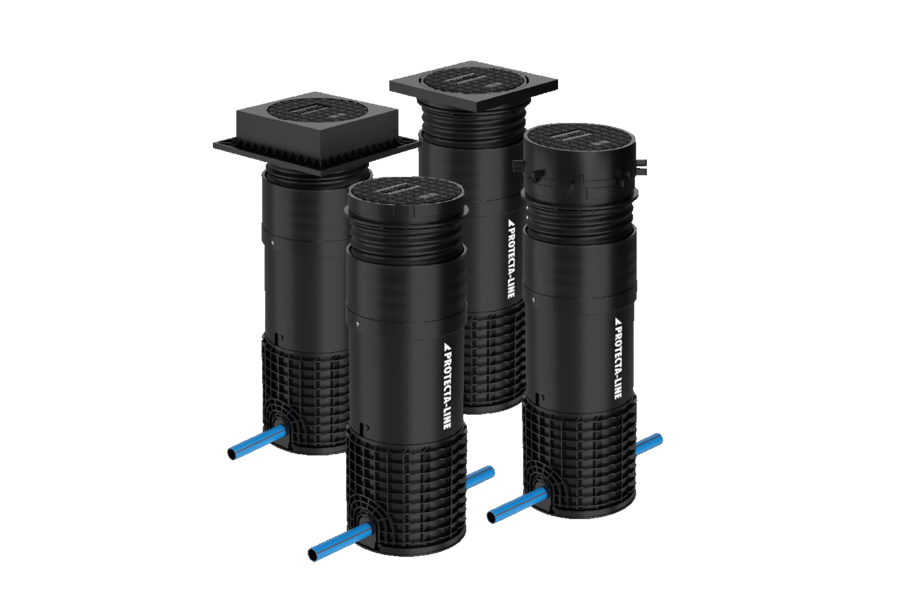 Protecta-Line boundary box for contaminated land
Our Protecta-Line boundary box combines the power of our Protecta-Line technology with the strength and versatility of our Adjusta range to produce a powerful and complete water supply solution in contaminated land applications.
BS 8588 approved for use in contaminated land.
The only 'Grade B' load bearing,screw adjustable boundary box.
Powerful protection against all known contaminants.
Compliant with WIS 4-37-01 and BS 5834-2.
Additional lid options available: slope Adjusta, square cowl and surface box.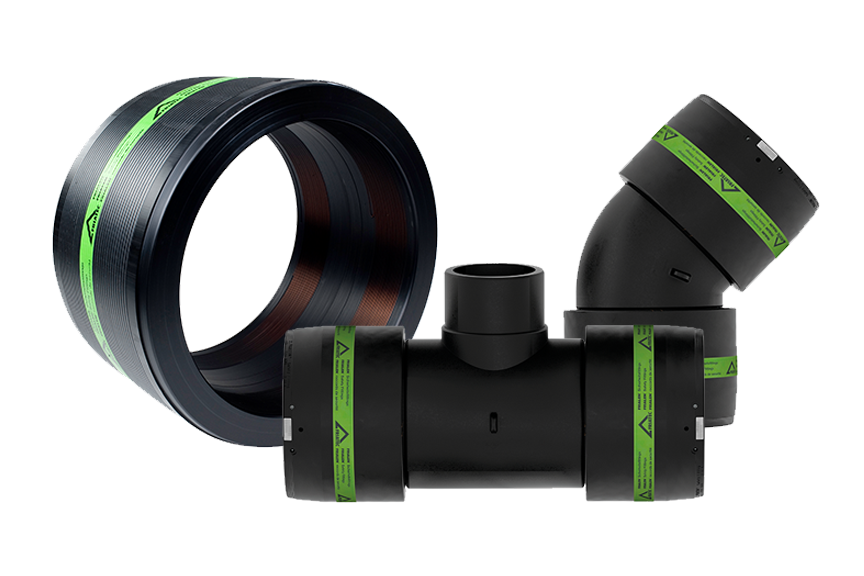 Our range of electrofusion fittings have been engineered to provide the highest quality joints for polyethylene pipes, creating a homogenous system that can be depended on.
The unique design of Protecta-Line electrofusion fittings incorporates exposed heating coils to provide consistent heat transfer during fusion and to achieve maximum bonding between the materials. The fittings are lightweight, resistant to corrosion, have excellent chemical durability and exceptional fusibility.
Fast and easy installation​
No risk of joint corrosion​
Proven barrier protection against contamination​
BS 8588 and WRAS approval​
Exposed heating coils for consistent heat transfer​
Longer fusion zones for greater reliability​
Larger fitting insertion depth​
Reduced pipe misalignment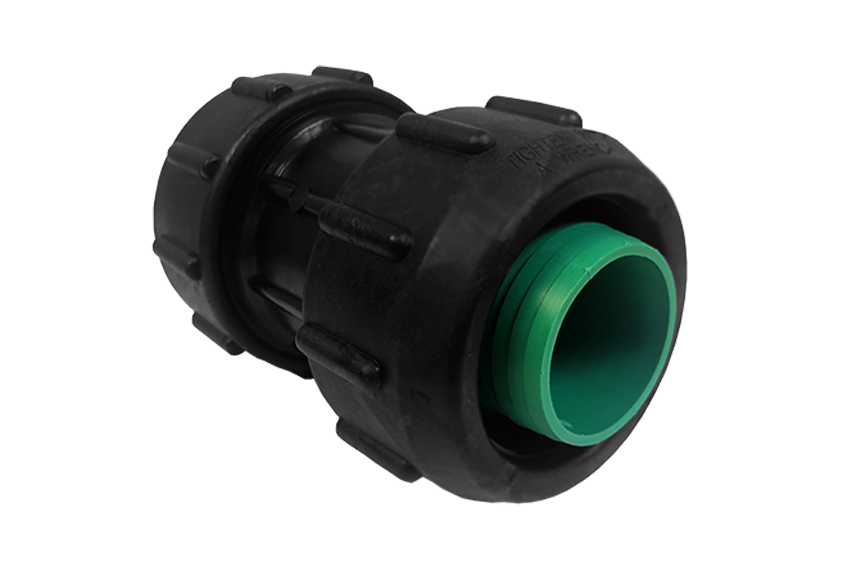 Mechanical compression fittings
Protecta-Line mechanical compression fittings are made from Acetal for a slow permeation and excellent chemical resistance. The range has been independently proven to be a barrier to contamination without the need of wrapping the joints after installation.
Feature a unique pipe insert that seals securely against the pipe bore​
No pipe preparation, wrapping or specialist equipment required​
Proven barrier protection against contamination​
No contact between the pipe's protective aluminium layer and drinking water​
No risk of joint corrosion​
Easy and rapid all weather installation​
BS 8588 and WRAS approval
Sizes 25mm to 63mm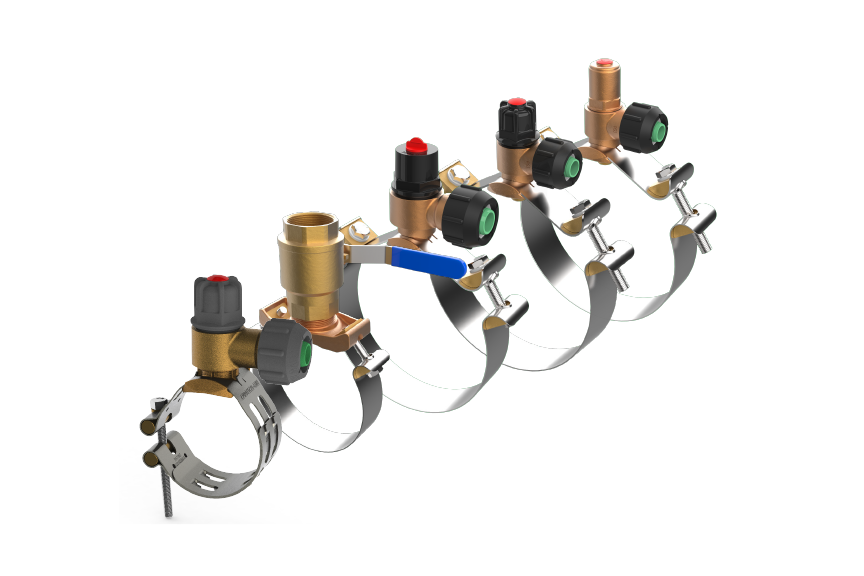 Our Protecta Line ferrules are innovatively designed, offering live service offtakes on Protecta Line pipe. The self-locking sleeve maintains the integrity of the pipe and prevents any water ingress into the aluminum pipe layer. This ensures that no ground contaminants can enter the water supply, maintaining the strictest water quality standards.
The ferrules allow for live under-pressure tapping to prevent customers supply of water being affected by any mains work, and are accompanied by our Protecta-Line mechanical compression fittings to ensure fast and ​reliable connections to the system.
Single-sided fastening for quicker installation
Multi-sized strap that reduces stock holding​
Excellent headloss and flow characteristics​
No pipe preparation required​
100% corrosion-free materials​
BS 8588 and WRAS approval
Outlet sizes 25mm to 63mm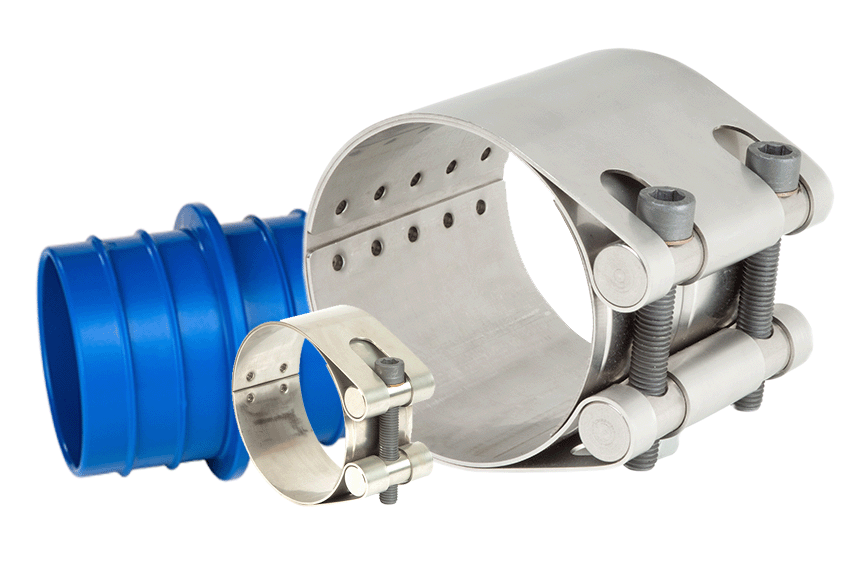 Protecta Line stainless steel mechanical fittings offer a trusted and reliable jointing option, without the need for pipe end preparation or welding, making it quick and easy to install in all weather conditions.
Full barrier performance​
Diverse range of fabrications available​
Fast and easy all weather solution, without the need for a power source​
Corrosion resistant materials​
BS 8588 and WRAS approval
Sizes 63mm to 180mm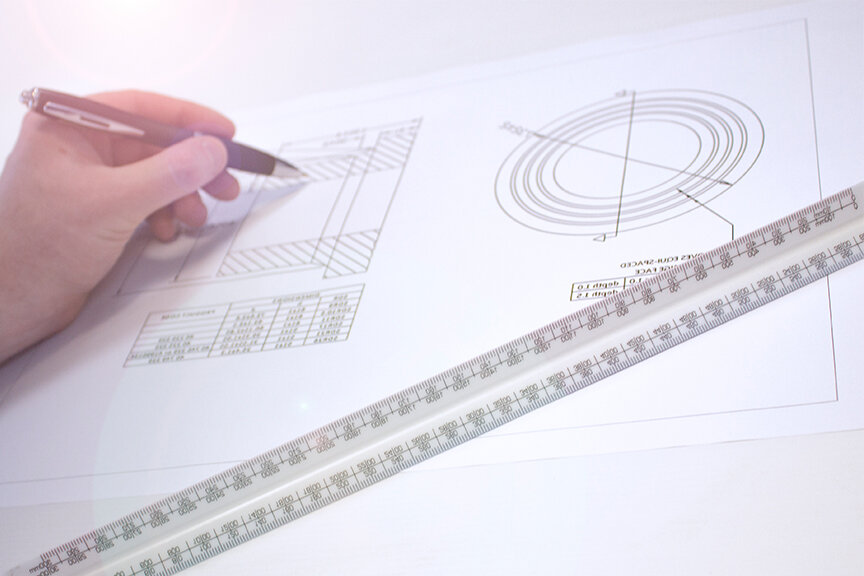 Protecta-Line provides a comprehensive range of spigot fittings and fabrications that are made from Protecta-Line pipe. ​All welds are de-beaded and factory wrapped in aluminium and a protective tape to ensure complete barrier performance. ​
Factory wrapped joints ensuring complete barrier performance​
Wide range of fabrications available​
Bespoke options available to project requirements​
Time and cost savings against on-site fabrications
Sizes 90mm to 630mm
Click here to find out more about our bespoke fabrications service.
Get in touch with an expert
I am incredibly passionate about my work and thrive on engaging with our partners across the industry to understand their needs, and develop the solutions that they require.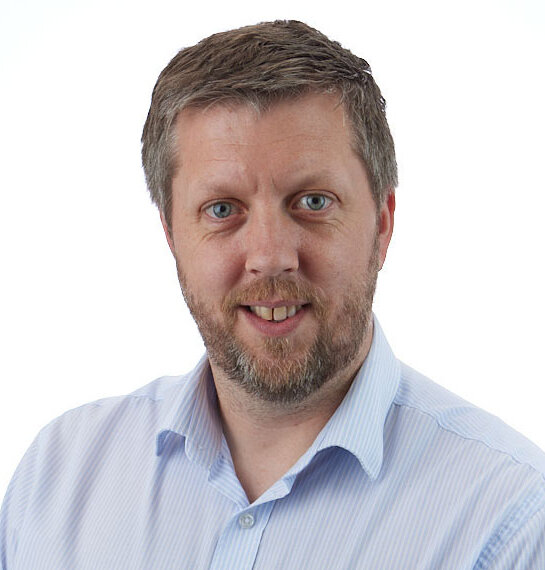 Leighton Jones
Product Manager