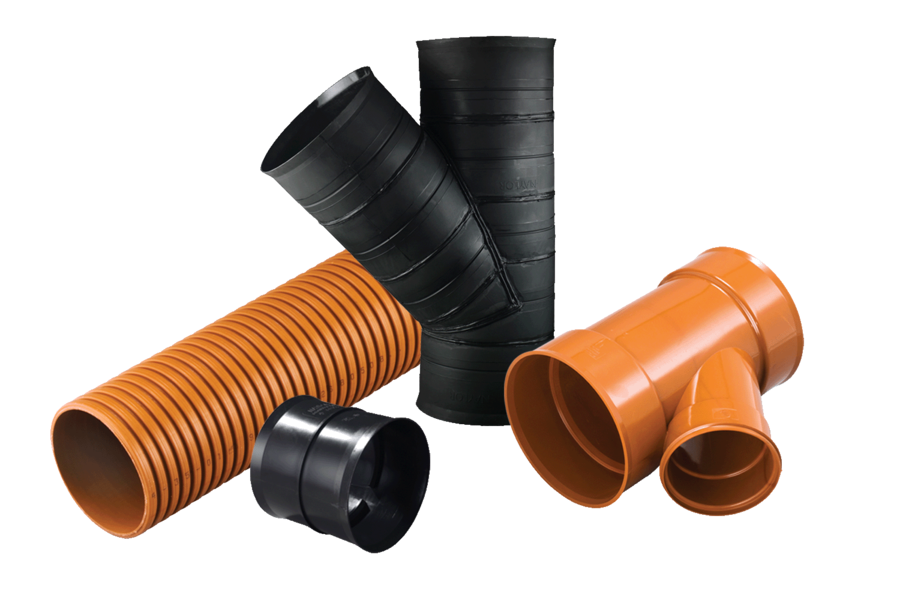 Ribbed construction pipe that provides structural performance, whilst remaining lightweight and easy to install. Quantum is manufactured in two grades, sewer and highway, and offers numerous benefits over traditional materials:
The flexibility to tolerate ground movement without damage, whilst withstanding the combined effects of backfill and loading
Fewer joints to reduce the likelihood of leaks and blockages
A high level of chemical resistance to the wide range of substances found in both effluent and contaminated soils
A smooth bore that gives good hydraulic performance
150mm pipes compatible with standard BS EN 1401 fittings (160mm size)
A red stripe, printed down the length of the pipe, aids identification of sewer pipe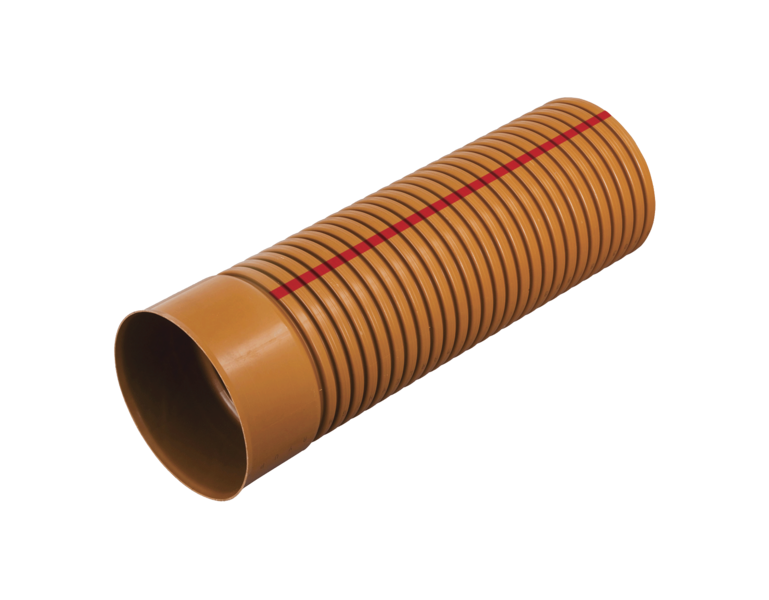 150mm, 225mm & 300mm diameters
Plain ended and socketed pipe
Kitemark to BS EN 13476-3
BBA 94/2985 certification on Quantum Sewer for private foul and surface water applications
WIS 4-35-01 certification on Quantum Sewer for adoptable foul and surface water sewers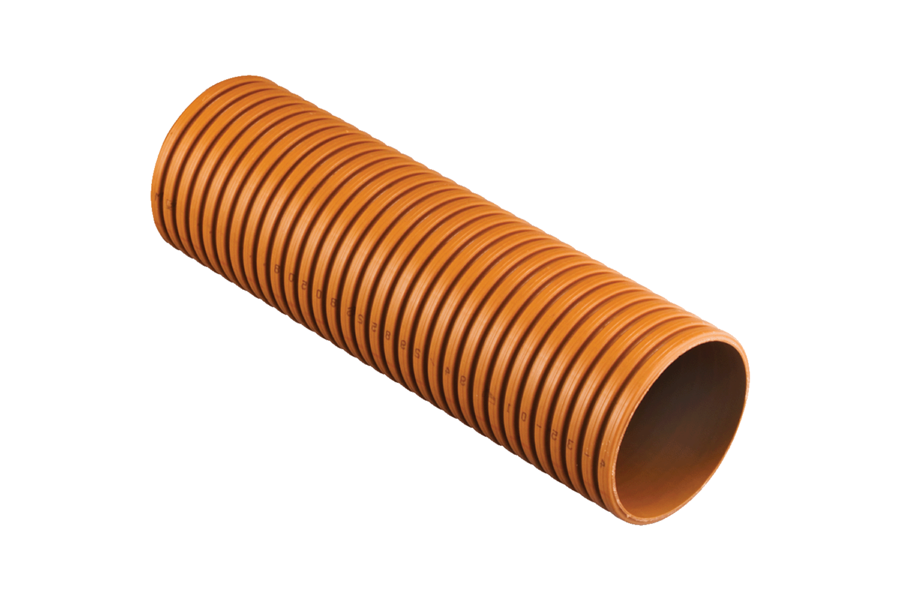 150mm, 225mm and 300mm plain ended pipe
Pipes available in solid wall, half slotted or fully slotted
Highway surface water carrier and filter drains
Private surface water applications
BBA 09/H146 & BBA 98/3486 certification
375mm, 450mm and 600mm diameters
Pipes available in solid wall or fully slotted
Suitable for highway surface water carrier and filter drains
A range of fittings including couplings, bends and branches
BBA certificate 11/H172
Explore our Marley underground catalogue
Got a question?
Get in touch with us.