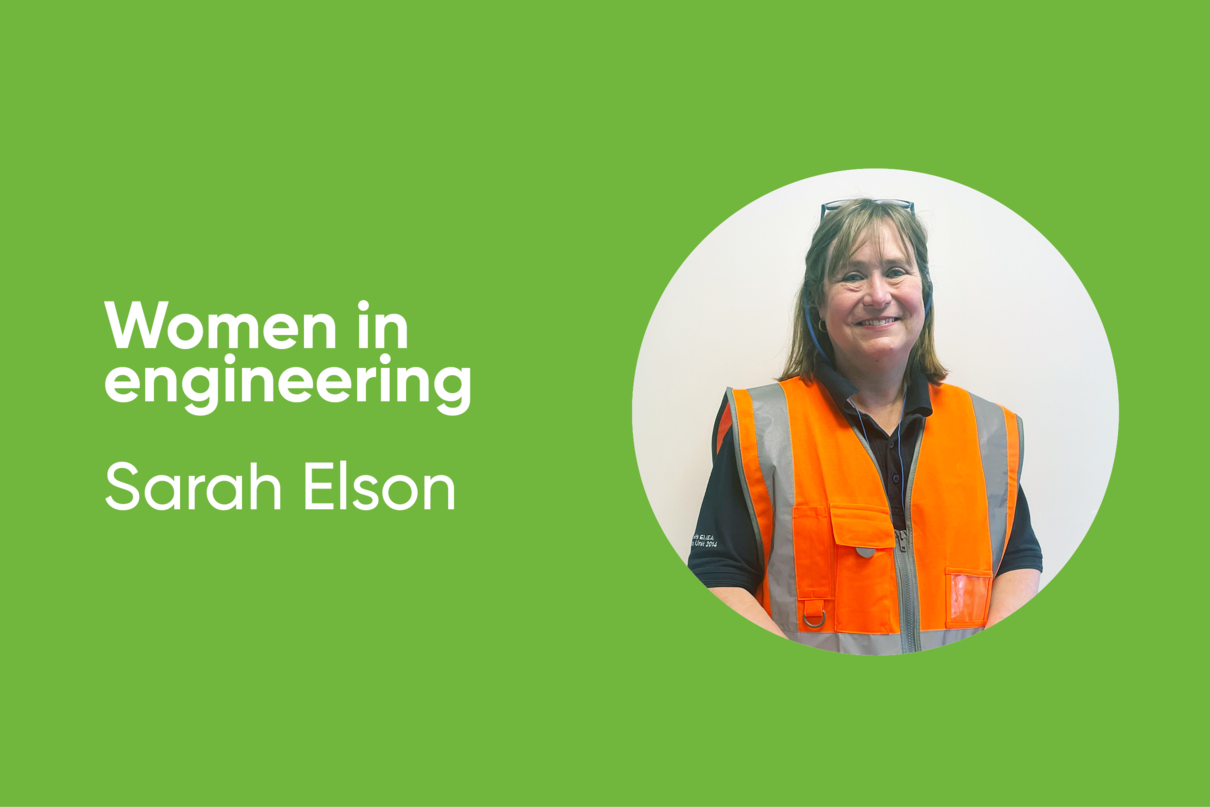 For our women in engineering series, we recently caught up with Sarah Elson, Laboratory Engineer at Aliaxis UK, to hear about her experience within engineering and manufacturing.
What does a typical day at work look like for you?
We occasionally look after customer queries, but mostly my working day involves testing products to ensure they conform to specification. We supply pipe solutions for both water and gas applications, so we test our products to those specific factors and requirements. We also regularly correspond with BSI and work with auditors.
What is the most exciting part about your job?
The company's new growth and the challenges I face. I also work with a brilliant team. I enjoy assisting customers too and ensuring that the products they choose are fit for specification – no matter what the project is.
What did you want to do when you were at school?
I really wanted to be in the police force, but that didn't work out. I wasn't very academically minded at school and preferred practical learning. So, when I left school, I went straight into the dairy industry and worked for Unigate Dairies in their laboratory, which provided me with an opportunity to attend agricultural college for two years. Following that, I ended up as the lab supervisor, before I moved to Co-Op Dairies.
How or why did you choose manufacturing as a career path?
In the 1980s, the dairy industry took a hit, which meant I was unfortunately made redundant – but that didn't stop me! I applied for a range of laboratory focused jobs, and on 1st June 1989 I started at Aliaxis (which was actually called Stewart and Lloyds then) – and the rest is history!
What inspires you about manufacturing?
Aliaxis UK already offers a variety of solutions, but the company is consistently developing new ones, and this is what I find very exciting and inspiring. I'm always looking forward to working with the team and testing new products.
What are your hopes for the future of manufacturing?
More women! It would be lovely to see more women in the industry. There are so many opportunities for growth and to be a part of the future.
What are some of the main challenges for women working in manufacturing today?
There's a false perception that this is a 'man's job' and a 'man's world', so some women do feel nervous about stepping forward for any roles within engineering or manufacturing. I think there's also an added challenge where women feel that, if the job isn't for them, then they have somehow proven these pre-conceptions are right, when that isn't the case at all. There are plenty of opportunities available within this industry, you just need to find the one that suits you.
What are the biggest misconceptions that women have about working in manufacturing?
That because the environment is male orientated, they'll be held back or treated differently. When the truth is, if you work hard, your team will support you. We help each other and support growth here at Aliaxis. It is a very physical job, but that doesn't mean it can't be done, or that the team won't help each other.
Unfortunately, I find that young girls are not encouraged in schools to take up careers in engineering or manufacturing. If it's not mentioned early on, it won't be thought of as an option – and that's a real missed opportunity. When I started my role 32 years ago, I was the only woman, but that never held me back and I had support from my team and the business and was given the opportunity to prove myself and develop my career.
What would you say to girls in school/college who may be considering manufacturing as a career choice/study option?
Push yourself and keep the job in mind. There are so many opportunities that get missed, particularly if you're not interested in going to university, so keep your options open and work hard.
What advice would you give to a woman thinking about entering the manufacturing field for the first time?
Do it, do it, do it! If that is what you want to do, then apply yourself. The future is changing every day – from processes to technology and materials. You have the opportunity to be part of such an exciting change and find a career you love.
Why did you choose Aliaxis?
Haha! I'd say that Aliaxis chose me – and I'm so pleased that they did. Aliaxis has really invested in my career, including allowing me to do a two-year course in polypropylene engineering at North London university. This company truly invests in their people, and I've had excellent support to develop and achieve my goals. I think if more women knew about this level of care and the opportunities available, this could really make them keen to get involved – as they should!

If you'd like to find out more about our current career opportunities visit our careers page.