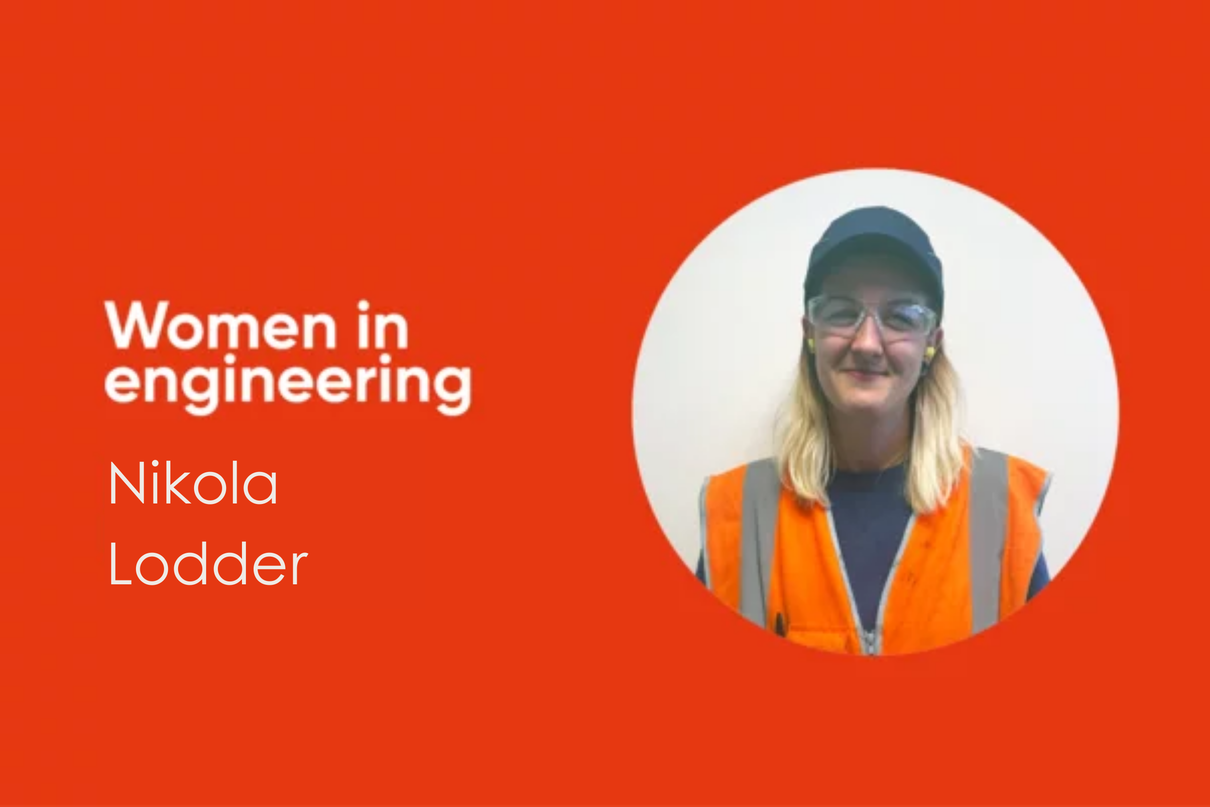 For our Women in Engineering series, we recently caught up with Nikola Polackova, Extrusion Operator at Aliaxis UK, to hear about her experience within engineering and manufacturing.
What does a typical day at work look like?
We usually come in quite early for a pre-shift meeting, where we carry out the handover, discuss any challenges that have popped up and the requirements for that day. We then check the plant and the pipes, before beginning the coiling and creation process. At the end of the day, we create a handover for the next shift team, so that they can pick up where we finished efficiently and effectively.
What is the most exciting part about your job?
Aliaxis is consistently evolving to improve the workplace for their employees, so seeing how they value us all and the changes the company is making, makes me happy. The company is also very environmentally conscious, so there is a lot of focus on sustainability, which is something else that excites me – it's nice to work for a company that truly does care about the planet.
What did you want to do when you were at school? And how or why did you choose manufacturing as a career path?
I originally wanted to be an archaeologist, but I think my biggest dream was to actually become a vet – I studied chemistry and biology-focused courses in college to help my dream come true. I than also went onto university to continue my studies. However, unfortunately I was in two serious accidents, which prevented me from focussing on the academics required to be a vet. So, I began to look elsewhere.
After recovering from the accidents, I moved to England to join my partner and, at the time, I still felt my English wasn't strong enough for front-facing roles or even a career in an office. That's why I chose to go down the manufacturing path. It's really provided me with a great opportunity to develop as a person: my confidence has grown; I've learnt a new set of brilliant skills and it's also improved my English too.
What inspires you about manufacturing?
The people you meet! There's such a variety of people who work in manufacturing and Aliaxis UK in particular, and I love speaking and building relationships with them – you can learn a lot from each other. On the shop floor at Aliaxis UK, there is a real sense of community and I love it.
What are some of the main challenges for women working in manufacturing today?
I think the perceptions of strength, or that women wouldn't be able to do the physical work. Of course, a lot of the work is physical and tough, but if you want to build that strength you can! While it is a physical role, attention to detail is also key. You need to be very organised and be able to effectively manage your time.
What are your hopes for the future of manufacturing?
This is a hard question, but it would be good to see more women joining the manufacturing industry. It takes a special kind of person to do this job, regardless of gender – it's tough, but very rewarding. Women can do it!
What are the biggest misconceptions that women have about working in manufacturing?
The fact that it is seen as a 'mans' job – and that can be intimidating, especially if women are further discouraged by people around them.
What would you say to girls in school or college who may be considering engineering/manufacturing as a study option or career choice?
If it's your dream, then go for it! If you want to do it then definitely try, but prepare for the hard work. Life is too short to worry and you should try as much as you can, if you are given the opportunity. If you find a role that isn't for you, there are others.
What advice would you give to a woman thinking about entering the manufacturing field for the first time?
Work hard – it's a rewarding job! Also, during interviews, ask to see the factory, if possible, and see if you can speak to some other employees to hear what it's like working for the company.
Why did you choose Aliaxis?
The job specification impressed me; in some of the sections, Aliaxis UK talked about the environment and protecting land from contamination, plus the fact that they invest in recyclable products. For me, being environmentally conscious is really important, so I really wanted to work for a company that cared about the environment as much as I did.
If you'd like to find out more about our current career opportunities visit our careers page.