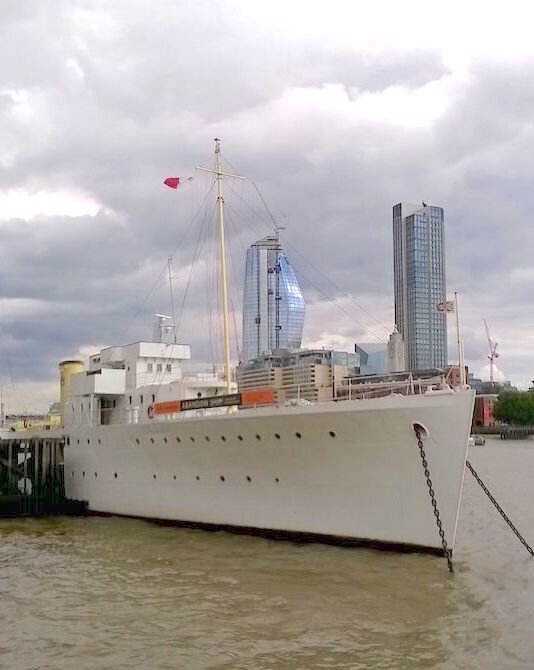 Product:
SuperFlo ABS
Solution:
Long term performance and ease of installation
Project:
HQS Wellington
Installer:
MSJ Maintenance
The Challenge
When the Wellington Trust embarked on replacing the existing corroded galvanized steel sewage line for HQS Wellington, it needed a pipework system that could be installed within confined spaces, across water and through listed sites.
The Solution
With the ability to meet all of the complex criteria for this project, SuperFlo ABS pipework was installed to transfer sewage from the sewage tank onboard the ship, across the water to the pontoon, up the gangway, along the embankment wall and into the main sewage system. Working in such confined spaces, and in areas difficult to access, the lightweight nature of Durapipe SuperFlo ABS, at approximately 1/6th the weight of steel, made it easy to handle on site, significantly reducing installation time and costs compared with metal alternatives. Part of the pipework needed to be installed along the listed site of the embankment wall and, due to the pipework being installed outside, it was imperative to find a system with high impact resistance.
Repair and maintenance needs were also a consideration as the existing galvanized steel pipework was labour and time intensive to repair by welding, compared with the quick and easy solvent weld jointing of SuperFlo ABS. Commenting on the project, Martin Brownjohn from MSJ Maintenance said: "There were lots of different considerations for this project and so the pipework selection was crucial as we needed a system that could meet a multitude of requirements. SuperFlo ABS was ideal for this project both to aid the complex installation requirements and to meet the performance needs of the system once operational."