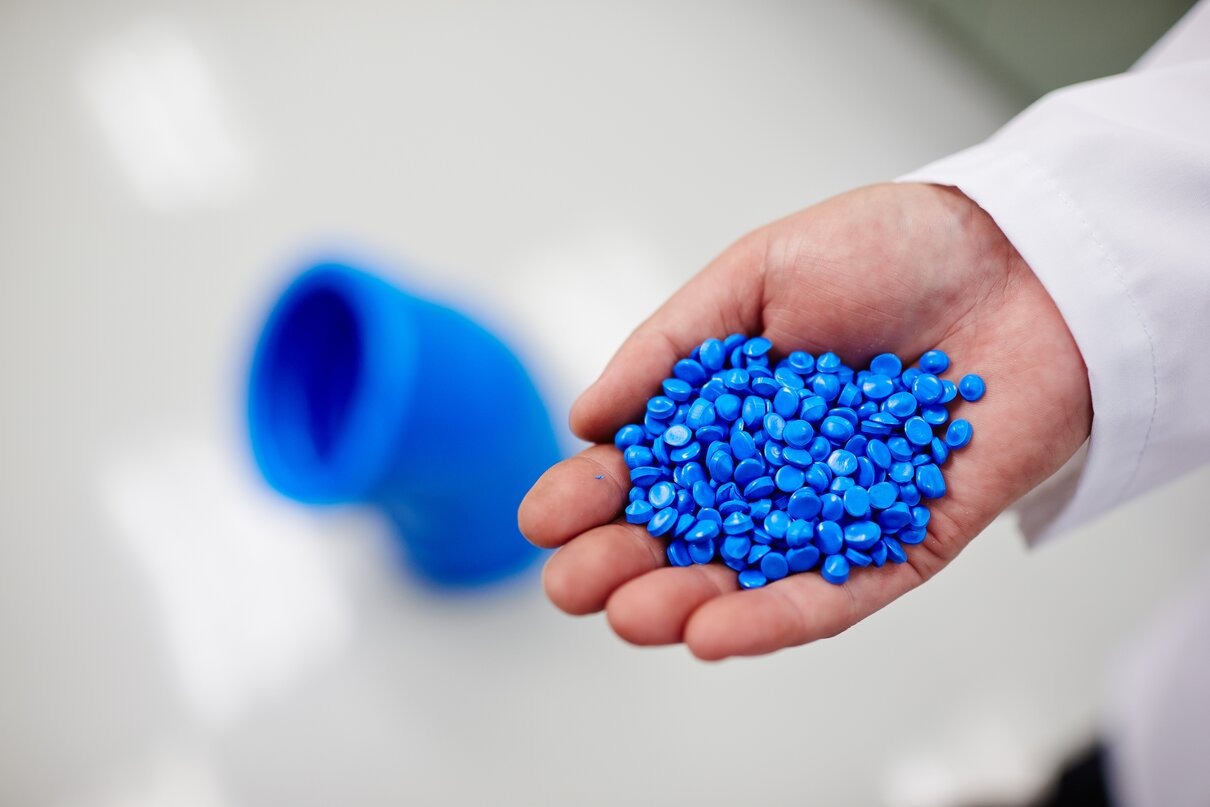 Since the introduction of polyethylene (PE) in the 1950s, there has been debate around whether the material provides a better alternative to metal, particularly when it comes to potable water transportation.
Traditionally, metal piping has been the go-to for utility companies, specifiers and developers when it comes to planning and building new domestic and commercial properties, due to its strength and longevity. However, the stronghold it once held in the market has declined in recent years, given the introduction of plastics, which offer an array of advantages such as cost and time efficiencies, along with health and sustainability benefits. So, how does the performance of plastic alternatives compare to metal piping products, and what is the impact of its use on the environment and public health?
The advantages of plastic
While ensuring the safe transportation of clean water is paramount, providing home and business owners with systems that facilitate appropriate water temperature and pressure is another key consideration when it comes to the development of new properties. Of course, this requires pipework systems that are capable of excellent insulation and long-term resistance to corrosion and temperature change; making plastic a strong choice.
Although metal piping offers many of these kinds of features, cPVC or PEX alternatives are recommended for these types of installation, given the overwhelming benefits they have across the entirety of a project. So much so, that the Pipes and Fittings Market Report UK 2016 – 2020* found that plastic piping for water supplies in new builds was up by 60%. This is not only due to its hard-wearing qualities, but also because of its health, environmental and economic benefits.
Environmental concerns
Of course, there are plenty of logistics to consider when planning and installing new pipework systems, however, sustainability should always be front of mind when choosing materials today. While the use of plastic may seem reductive as the world aims to decrease its consumption, in this circumstance, the material is the better choice in comparison to metal piping when looking at the bigger picture.
Assessing the environmental impact of piping goes deeper than evaluating the material itself. Further thought is required around its transportation, longevity and eventual disposal. With this in mind, a recent report from McKinsey and Company** found that when comparing plastics to alternative materials, they had a lower total greenhouse gas contribution in most applications across several industries, including construction.
In addition, a study from TEPPFA*** found that in all the categories in which they were evaluated, including its non-fossil and fossil abiotic depletion potential, its acidification, eutrophication, global warming potential, photochemical ozone creation potential and its ozone depletion, copper piping systems had a significantly higher environmental impact than plastic solutions. As a result, it is much kinder to the environment to use plastics over metals in this scenario.
Public health credentials
Another important note, in favour of opting for plastic piping and fittings is its rust resistance. Over time many metals will break down following consistent exposure to water, which can lead to metal particles breaking off and contaminating a property's water supply.
Avoiding the release of toxins into the water that occupants are consuming is paramount, due to the potential impact on public health. Fortunately, plastic materials, in comparison, remain completely intact for the long-haul, avoiding these risks.
Plastic pipework, such as that produced by Aliaxis for hot and cold-water applications is also considered safer, as smooth internal walls ensure that bacteria are less likely to develop and infiltrate the water's supply.
Notably, the plastic solutions Aliaxis provides can operate up to temperatures of 70°C for hot and cold domestic systems, which is required to kill bacteria sometimes found in water supplies such as Legionella which is destroyed at 60°C.
While metals tend to enable the transportation of water at higher temperatures, studies from Nesta**** show that maintaining a boiler flow rate of 60°C-70°C, compared to between 70°C-80°C (which is currently common practice) can save households between 6-8% on gas usage, costs and emissions – ideal as the UK continues to face a cost-of-living crisis and a fast-approaching deadline for the government's net-zero commitments.
This is particularly important in terms of the construction sector, given that mandatory regulations set out by Future Homes Standard will require all homes built in 2025 and beyond to produce 75-80% less carbon emissions than homes built under current Building Regulations – something the use of plastic pipework can help support.
Simple installation
With the benefits to public health and the environment evident by way of using plastics in hot and cold-water systems, it seems that the battle may already have been won. However, there are still many other reasons to opt for plastic over metal, especially given its ease-of-assembly and the plus points that come along with that.
For example, time spent on the install of pipework, and therefore labour costs can be driven down by using plastic alternatives. Not only is plastic piping cheaper to source than metal, but it is thought to be quicker to put in place due to the ease of its manipulation, which in turn means fewer joints to contend with.
The time-saving qualities of plastic piping make it a sensible choice, but its notoriously light-weight composition comes with its advantages too. Not only is the risk of injury while handling heavy metal items reduced, but it tends to be more cost-efficient to transport to the required locations.
System lifespan
Ease-of-installation and cost-effectiveness is always important. However, ensuring the longevity of pipework is vital to the enduring success of a construction project. As mentioned, not only do some metals corrode over time, but they are also more susceptible to pinhole leaks and bursting, due to the dip in temperature experienced during colder months, whereas plastics can withstand a range of temperatures whilst resisting permanent damage.
There is no doubt that this ultra-durable material is the choice for customer satisfaction and safety, but also saves installers and developers from experiencing losses by avoiding future reconstruction projects.
Plastic - the ideal choice
Plastic holds the key to hot and cold-water solutions. Ultimately, plastic piping provides a solution which is long-lasting and doesn't require a frequent turnover of materials that can pose harm to the environment. Not only this, but its non-corrosive qualities mean customers are assured they aren't ingesting dangerous toxins that may put their health at risk.
With these non-negotiable qualities front of mind, alongside the cost and time efficiencies, we're proud to provide plastic alternatives across a variety of applications, including its complete hot and cold-water offerings. This includes our HTA and SuperFlo ABS systems, as well as the newly introduced range, Fluxo®.
Aliaxis offering
The Fluxo® range completes our catalogue of hot and cold-water solutions, which means an entire building can now be fitted using our product portfolio. Alternatively, Fluxo® can be used as a stand-alone product, boasting a heat resistance of up to 70°C and pressures of up to 10 bar.
While our HTA and SuperFlo ABS systems are used to transport water vertically and horizontally through a building, Fluxo® now acts as a 'second-fix', transporting water directly into appliances and sanitary ware. Much like its counterparts, the Fluxo® system has been manufactured in the interests of flexibility, durability and public health.
Made from cross-linked polyethylene (PEX), a long-lasting alternative to copper, Fluxo® is highly resistant to heat, chemicals, and corrosion, and includes an aluminium layer which creates an anti-oxygen barrier to prevent iron oxide residue from forming within the piping network. It also features a smooth internal bore which prevents bacteria growth and guarantees longer consistent performance across pump and flow rates.
This new offering, alongside our existing hot and cold-water solutions, demonstrates our commitment to creating world-leading fluid management solutions that put public health and sustainability at the heart.
The additional benefits plastic piping offers, such as time efficiency, cost saving, and ease-of-application are an added bonus for those looking for reliable piping and fitting solutions for an array of building segments.
For more information on our extensive range of hot and cold-water solutions, visit www.aliaxis.co.uk.
Got a question?
Get in touch with the author.
Craig Norman
Segment Manager Building Services