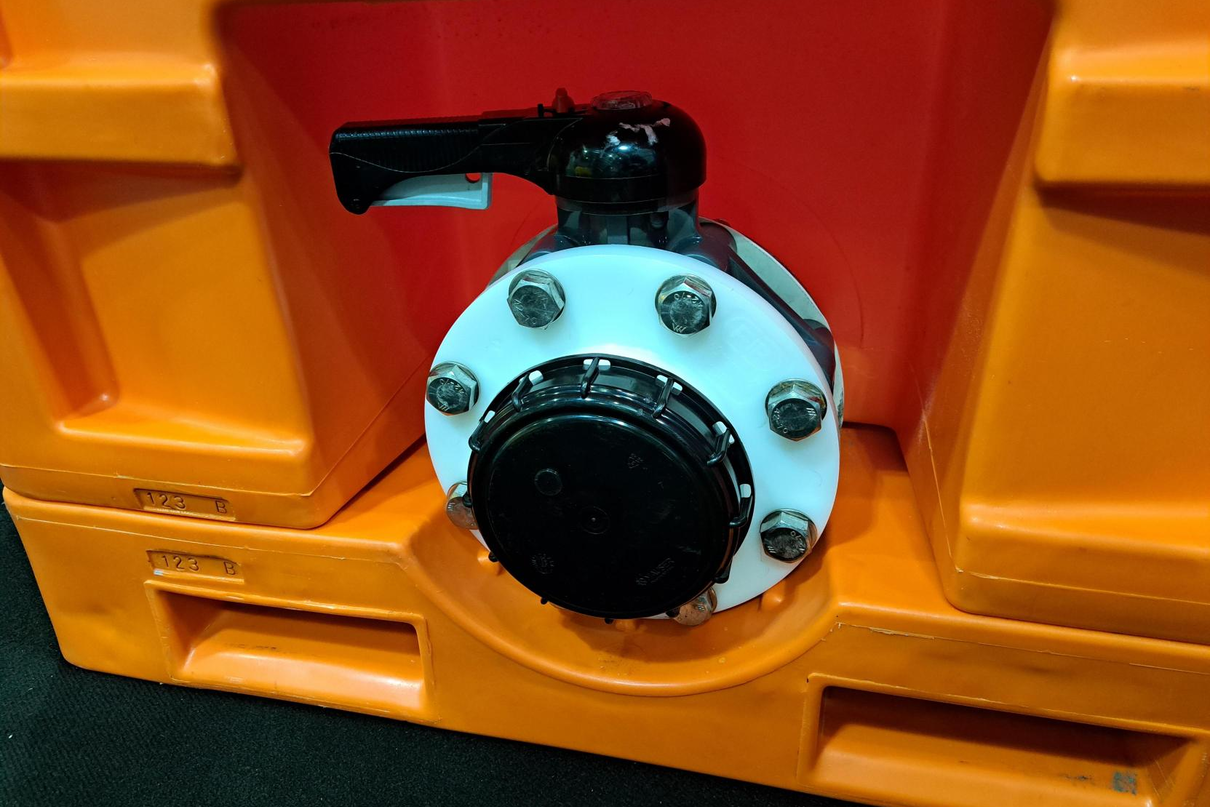 Product:
Butterfly valve
Solution:
Mitigate food contamination
Project:
New IBC solution for the transportation of olives
Installer:
Francis Ward
The Challenge
The nature of the food industry means that there are countless risks associated with the transportation of products, from contamination issues through to keeping produce fresh for as long as possible. To minimise these risks, the food industry is under immense pressure to introduce new and innovative solutions.
For one of the UK's largest chilled prepared food companies, this meant looking at how the business could move away from Light Duty Intermediate Bulk Containers (IBCs) that utilise a steel framework, to a more sustainable solution that would keep contamination risks to an absolute minimum.
This was a task given to Francis Ward, a specialist manufacturer of rotomoulded, reusable IBCs who requested the technical assistance of Aliaxis, fluid management specialists and experts in developing plastic solutions resistant to corrosive materials.
The Solution
By working closely together, Francis Ward and Aliaxis were able to design and provide a truly unique solution for the client that not only mitigated contamination risks, but also boasted an FDA and WRAS-approved plastic opening valve, a first for the industry.
Aliaxis's focus was the aperture, which the valve and the handle had to fit into. In order to make this work, Aliaxis had to re-design the handle and develop new gearing to allow the valve to open with a far shorter handle than normal – taking an innovative approach to meet the requirements of their client, which could have wider ramifications for the IBC industry.
Light Duty IBCs have long been a key component of the food industry's storage and shipping process, providing an efficient way to transport both solid and liquid goods.
The client's need for a new IBC solution for the transportation of olives was primarily due to the potential rusting damage caused by brine on the stainless-steel outlet and framework used in IBC's.
This combination of brine and stainless-steel could potentially lead to the contamination of the product and cause a serious health and safety issue.
A Francis Ward representative said:
"From our initial brief with the client, we knew our current portfolio of IBCs wouldn't meet the required specifications and we would need to design, develop, and test a truly bespoke solution to meet the specific needs of the business. Once our design team had gone through an extensive consultation process, we were confident that we would be able to provide a fit for purpose solution – a fully plastic, rotomoulded reusable IBC that was light and stackable, UV resistant and completely food safe. One of the key challenges we had to overcome was the use of a butterfly outlet valve on the IBC. In order to meet the client's specifications, the butterfly valve would need to be plastic, food safe, and would need to be 100% resistant to the corrosive impact of brine."
In light of this, Francis Ward approached Aliaxis who, after a rigorous testing process, was able to develop a bespoke fully plastic butterfly valve that met all current FDA and WRAS approval.
Working to bespoke requirements of a client is a skill that Aliaxis prides itself on, which is why their support expert technical support team are happy to provide advice and recommendations on any design.
The Aliaxis butterfly valve became the final piece of the puzzle, complementing Francis Ward's rotomoulded, reusable IBC and allowing the client to utilise a 100% plastic solution that enabled the business to provide better service for its customers, all while reducing food wastage and eradicating the risk of contamination.
Tim Sandberg, Industrial Product Manager at Aliaxis, said:
"At Aliaxis, we pride ourselves on tackling difficult fluid management challenges and developing new and innovative solutions that not only enhance business operations for customers, but also help raise industry operating standards. We are the only plastics supplier in the UK to hold FDA approval on our Industrial Product ranges, which is evidence of our commitment to going above and beyond when it comes to ensuring our products meet the highest standards possible. We thoroughly enjoyed working alongside Francis Ward and the client to develop a unique solution that will change how IBCs are used throughout the food industry."
The client is now in the process of swapping its fleet of light duty IBCs over to Aliaxis' new solution, with Francis Ward also speaking to other food manufacturers so that they can implement this innovative design across the industry.
Got a question?
Get in touch with an expert.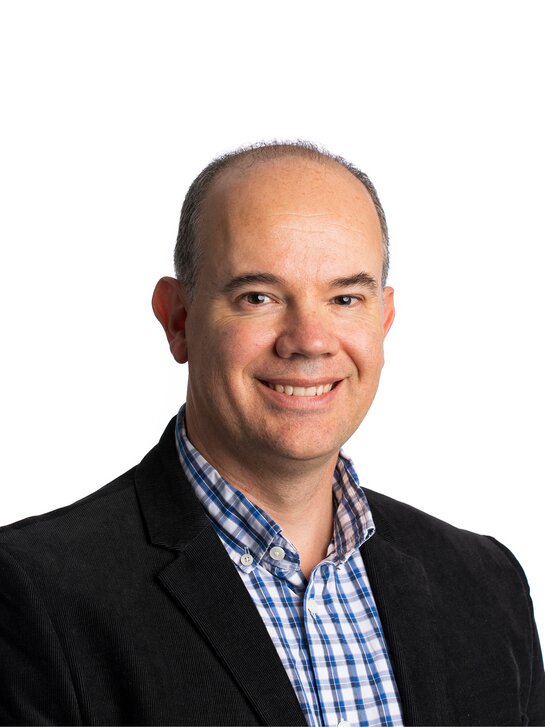 Tim Sandberg
Segment Manager Industrial processes