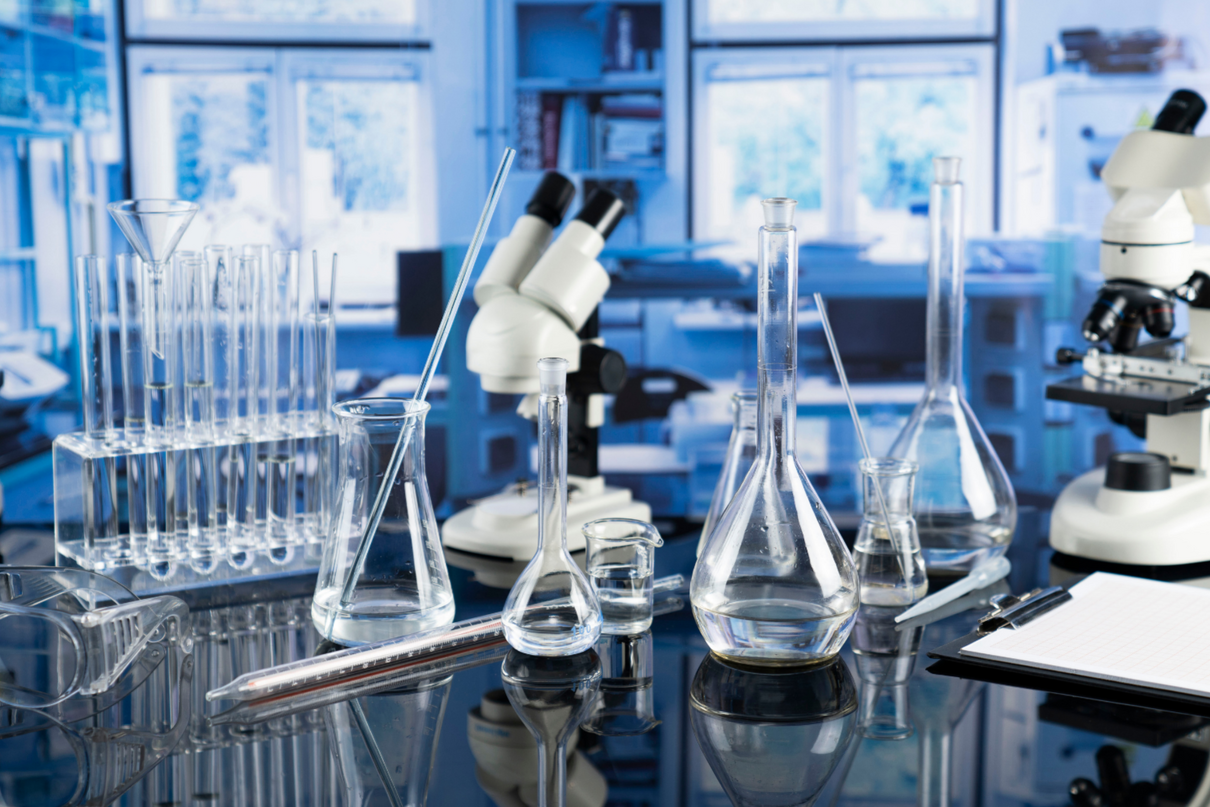 When it comes to school laboratories, providing students with a safe and well-equipped space to learn and explore science is vital. Here, Rod McLachlan, Product Manager at Aliaxis UK, explores the factors to consider when it comes to specifying and installing chemical drainage systems for the safe disposal and transportation of chemical waste, as well as some of the solutions available.
Science in education is a subject that is as much practical as it is theoretical. Indeed, exploring scientific rules and principles in a hands-on way, such as through controlled chemistry experiments, is a key part of a child's education in the subject. However, given the potentially corrosive and dangerous nature of chemicals and other substances present within school science laboratories, it's important to carefully consider the building products and materials specified and installed in the area, ensuring the safety of students, staff and property.
While often hidden from view, drainage can play a key part of any science laboratory, with the setting requiring a specialist drainage solution for the safe handling, disposal and transportation of chemical waste. Such a chemical drainage system will have been carefully designed, developed and tested by the manufacturer to ensure that the material and makeup of pipework and fittings can withstand the harsh environment and potentially corrosive liquids passing through.
When it comes to science laboratories in our education buildings, it's vital that drainage products and systems are selected that have been specifically engineered to give a high level of chemical resistance, as well as possess wide operating temperature capabilities.
It is perhaps also just as important to look for a manufacturer who has a complete system offering when it comes to chemical drainage. After all, there isn't just the pipework to consider but also the fittings and other bench items, from sinks and floor gullies to traps and wastes. With all components required to be chemically resistant, it is here that specifying a total system can provide peace of mind, knowing that students, staff and property are protected.
Then there is the installation to consider. When it comes to carrying out construction and maintenance work within our country's education buildings, the school holidays are often chosen as the ideal time, minimising disruption to students and staff. As such, time on site can be tight, needing a quick and efficient installation process. With this in mind, consider working with a chemical drainage manufacturer who offers a bespoke fabrication service.
While the level and quality of support offered throughout a fabrication service can differ from manufacturer to manufacturer, it will often begin with the technical team's review of the project's requirements and schematics, working with the client to provide collaborative support and guidance. Once the design has been signed off and the logistics plan agreed, the pipework, stacks and fittings are then assembled and fitted together in a controlled factory environment to exact specifications, before being delivered to the school site.
As well as enabling you to take advantage of a manufacturer's experience and expertise in chemical drainage and ensure the most efficient system is created, perhaps the key benefit of a fabrication service is its time savings. Once the fabricated assemblies are on site, the contractor then simply needs to lift the system into place and connect together, completing the few final joints.
Our Vulcathene is the only BBA approved laboratory drainage system on the market. Manufactured from a unique material, Vulcathene is specifically engineered to give a high level of chemical resistance and prevent degradation from UV exposure, as well as being suitable for operating temperatures from -20°c to 100°c. Catering for the complete drainage requirements of a laboratory, our Vulcathene portfolio has been developed to include sinks, traps and many other laboratory furniture items, and is also part of our fabrication service offering.
As a total solutions provider, we offer a range of solutions for applications throughout the building services, infrastructure and industrial sectors, with our expert technical support teams on hand to ensure that the right product is chosen for the right project every time.