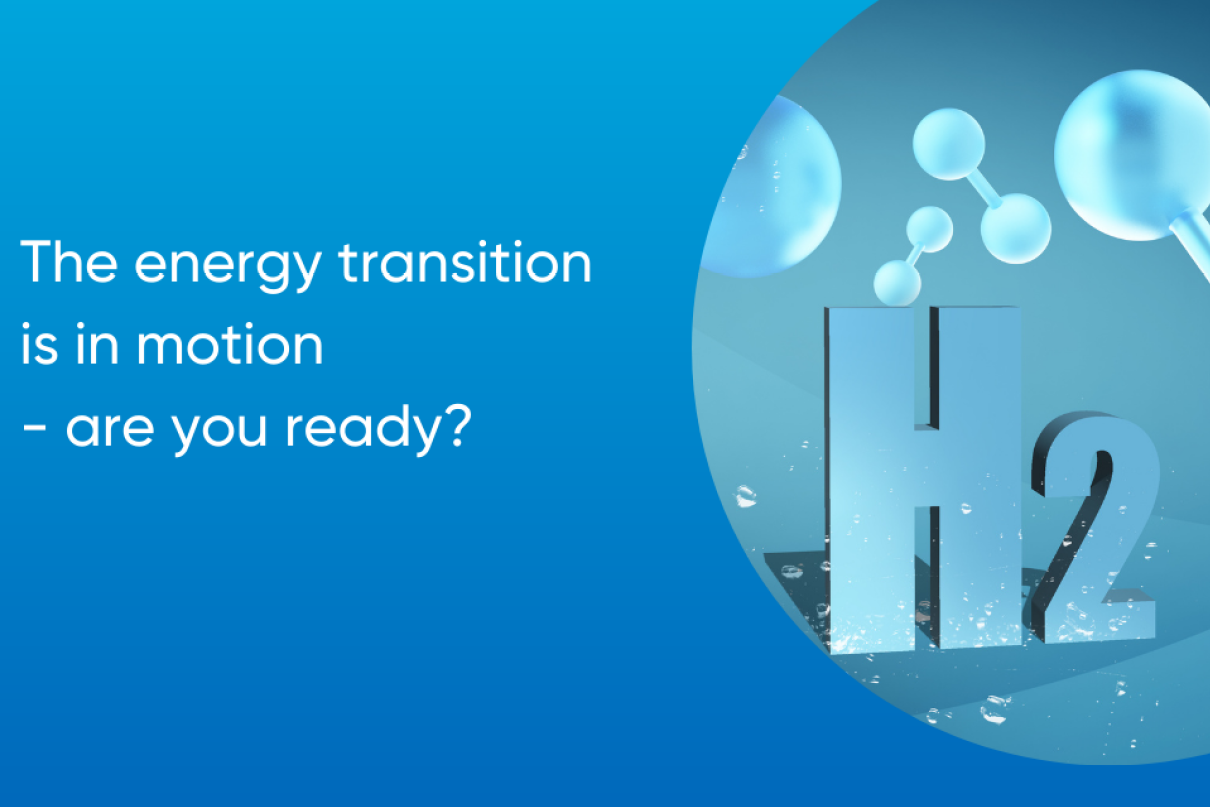 As we move towards a net zero carbon future and away from our dependency on fossil fuels, increasing attention is being placed on the role that hydrogen could play as an alternative energy source. But in reality, could we pipe this low-carbon solution to where and when it is needed?
Read on, as we explore this potential shift to hydrogen and the suitability of polyethylene pipework in creating a hydrogen-ready gas distribution network.
It's no secret that we as a planet need to act urgently if we are to tackle climate change and fight the effects of global warming. While this fight can take many forms, perhaps the primary aim is to reduce the amount of CO2 that we are releasing into the environment and atmosphere.
As the Net Zero 2050 deadline approaches, it's clear that we will need to move away from fossil fuels, such as natural gases, and look instead to more carbon-friendly ways of heating our homes, workplaces and buildings. This features prominently in the UK Government's Net Zero Strategy, which has at its core an ambition for a fully decarbonised power sector by 2035, leading to a phase-out of fossil fuels.
Hydrogen is one such example of this greener energy alternative, proposed as a potential solution as the UK transitions towards net zero. Unlike natural gas, hydrogen does not produce carbon dioxide when burned and can be produced and stored in a more climate-friendly way, all contributing to a significant reduction in CO2 emissions when used within industry, thermal energy and transport sectors.
In fact, hydrogen already forms a significant part of the Government's roadmap to Net Zero. Within Boris Johnson's Ten Point Plan for a Green Industrial Revolution, plans to drive the growth of low-carbon hydrogen are listed as point two, to be supported by a £240 million Net Zero Hydrogen Fund. Then, Summer 2021 saw the publication of the UK Hydrogen Strategy, which takes a holistic approach to developing a thriving UK hydrogen sector and sets out the ambition for 5GW of low carbon hydrogen production capacity by 2030 – the equivalent of replacing natural gas in powering around 3 million UK homes each year.
Of course, while hydrogen may seem like a great solution, questions remain on how it will be supplied to the homes and buildings that need it. Will it require immense investments in new infrastructure? Not necessarily! In fact, there are a number of market reports which have concluded that the existing polyethylene gas network is suitable for the conveyance of up to 100% Hydrogen.
According to a paper published by The European Plastic Pipes and Fittings Association (TEPPFA), it is deemed likely that polyethylene and PVC pipe systems can be considered for use with both hydrogen-methane based blends and pure hydrogen gases. The TEPPFA report also refers to test evidence obtained by KIWA Technology, whereby polyethylene pipe material was exposed to 100% hydrogen for 1,000 hours at 2-bar pressure. Experiments for the chemical interaction showed no significant differences between pipes exposed to air and those exposed to hydrogen, while from a material integrity perspective no negative effects were found.
As such, it is a reasonable assumption that plastic materials, such as polyethylene systems, which have been classified for pressure applications will also be suitable for use with hydrogen fuel gases. This is of course great news for the UK, with the country already likely to be 'hydrogen-ready' to a certain extent, meaning we will be able to use much of the existing gas distribution infrastructure already in place.
Richard Pedley, Infrastructure Segment Manager at Aliaxis, concluded: "As a global leader in the manufacturing and distribution of advanced plastic piping systems and being part of the European Green Hydrogen Alliance, we are ready to support the energy and utilities sector as we look towards this greener, carbon-friendly and hydrogen-ready future.
"In fact, it has already begun, with our Frialen electrofusion range offering Hydrogen-ready, tested and certified fittings for use with 100% hydrogen up to 10-bar pressure."
Click here to find out more.