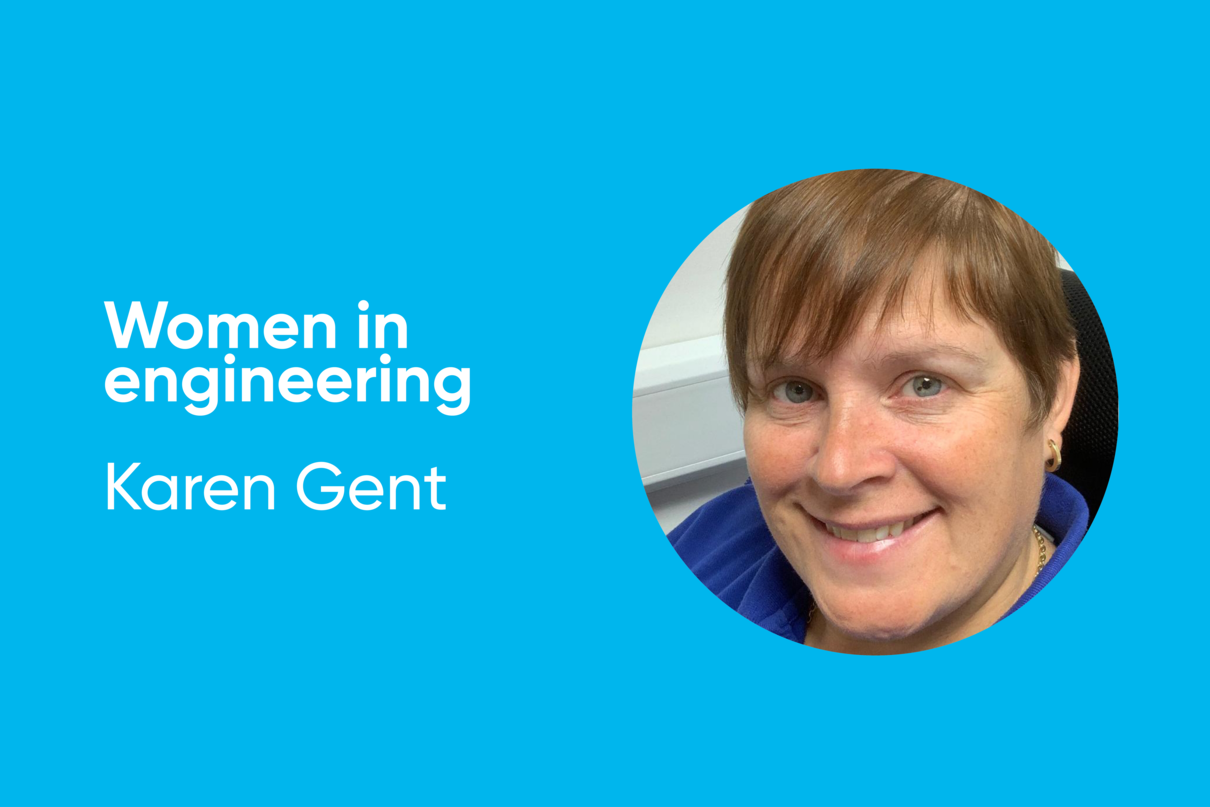 For our women in engineering series, we recently caught up with Karen Gent, Manufacturing Director at our Lenham site and Chartered Mechanical Engineer, to hear about her experience within engineering and manufacturing.
What does a typical day at work look like for you?
As Manufacturing Director, I have overall responsibility for manufacturing at Aliaxis UK's Lenham site. So, my role is to look more strategically at the long-term visions and plans for the company and how we can better improve manufacturing efficiencies, as well as ensuring that we continue to meet the daily demands of the business and that everything runs smoothly.
I'm also the Plant Manager, which means I'm responsible for health and safety across the whole site.
What is the most exciting part of your job?
I love how it's a different challenge every day – no two days are the same. It certainly keeps me on my toes!
What did you want to do when you were at school? And how or why did you choose manufacturing as a career path?
Believe it or not, I originally wanted to be an accountant. I studied Mathematics, Physics and Chemistry at A-Level but unfortunately didn't get the grades I wanted or needed to pursue maths. At the same time as studying for my exams, 18-year-old me was also busy training for the London Marathon and the latter ended up taking priority…
However, I then had the opportunity to go to university to do a Foundation Year (essentially re-sitting my A-Levels) and my STEM orientated subjects ended up leading me down the engineering path. I graduated with a 2:1 degree in Mechanical Engineering. The rest is history!
What inspires you about manufacturing?
For me, it's being able to produce something and visually seeing the results of your hard work. It gives me a proud feeling seeing all of our products leaving the factory door at the end of the day – it's an achievement, knowing I helped to do that.
What are some of the main challenges for women working in manufacturing?
I think the biggest challenge for women today is that manufacturing and engineering is still very much a male-dominated industry. For example, when I was at university, of the 120 students in my class, only three were women. It's here where the problem starts. There's an (incorrect) mindset that manufacturing is a male job, which in turn has resulted in a shortage of women walking into the industry.
This is definitely changing though. Things are going in the right direction, with the industry opening up and becoming more diverse – which is truly great to see.
What would you say to girls in school or college who may be considering engineering/manufacturing as a study option or career choice?
Go for it! I'd tell them to not listen to other people's opinions – if they're interested, then at least give it a go and try it out first. Don't be afraid to be different. You don't have to follow the career paths that are deemed typical or 'suitable' for females.
What are the biggest misconceptions that women have about working in manufacturing?
There's definitely a view of manufacturing as being heavy, horrible and dirty work. It's perhaps this misconception that then feeds the prejudiced view of women as not being suitable or not being strong enough to work in factories. But it isn't like this! It couldn't be further from the truth. When I take people on tours of the plant and factory here at Lenham, they're always so surprised by what they see – it's not horrible or dirty at all.
What advice would you give to a woman thinking about entering the manufacturing field for the first time?
I'd tell them to be strong and to not be afraid of standing up for themselves. Believe that you have a right to be there, because you do! Sadly, there are still some men in the industry who may think women don't belong in manufacturing – it's up to you to prove them wrong.
Why did you choose Aliaxis?
My journey at Aliaxis started as a shift manager. While I had the knowledge from my degree, I lacked experience – and this was the perfect way to get it. From there, I've worked my way up to my present role as Manufacturing Director.
If you'd like to find out more about our current career opportunities visit our careers page.