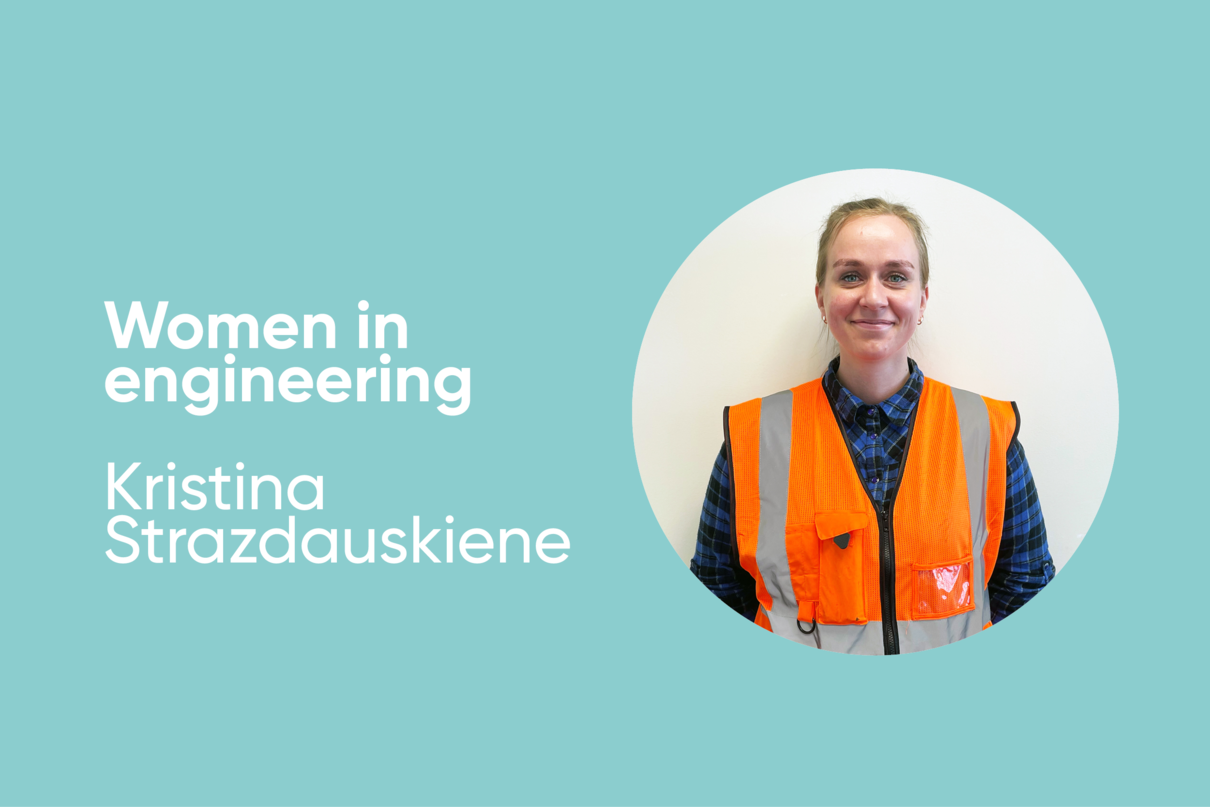 For our women in engineering series, we recently caught up with Kristina Strazdauskiene, one of our Extrusion Coil Operators, to hear more about her experience within engineering and manufacturing.
What does a typical day at work look like for you?
This is such a hard question to answer, as it honestly varies so much. No two days are the same, which I love – it all depends on the extrusion line you're assigned to each shift.
What is the most exciting part of your job?
Every day is unique, meaning that you're always learning something new.
What did you want to do when you were at school?
So many things! I was definitely one of those people who changed their mind a lot - at one point I wanted to become a policewoman. In the end, I went to college to study Construction Engineering and then spent two years working in the military. I then moved to the UK nine years ago.
How or why did you choose manufacturing as a career path?
Following my move to the UK, I applied for lots of different jobs in a variety of sectors, before discovering that manufacturing was something that peaked my interest the most. It doesn't follow a strict routine, and you grow and learn something new every day.
What inspires you about manufacturing?
For me, I love how it's never stationary; you're never stuck in the one place. There's always more to learn. Manufacturing is ever-changing and ever-developing, and there's always new technology to discover.
What are your hopes for the future of manufacturing?
I hope that we, as an industry, continue to move forwards and that people, as individuals, aspire to always improve and develop.
What are some of the main challenges for women working in manufacturing today?
It's certainly a physical job, and this may intimidate or put women off from potentially seeking out a career in manufacturing.
When I first started out, I was the only woman on the manufacturing shop floor! I really felt like I needed to prove myself, just because I was female – which is really why we need other women to come join the industry. I suppose that some women may fear trying a job in manufacturing, but there's no shame in at least trying!
What are the biggest misconceptions that women have about working in manufacturing?
That it's a hugely sexist industry – but it's so much better these days. If you went back a few years, for a woman to even try seek out a career in manufacturing would have been impossible, and now look at us!
You don't have to care about a potential few small-minded comments. At the end of the day, you're here to do a job and women can do it, just as much as men can.
What would you say to girls in school or college who may be considering engineering/manufacturing as a study option or career choice?
If you think you can do it, then do it! Go for it – you can do anything that you want to, you just need to try.
What advice would you give to a woman thinking about entering the manufacturing field for the first time?
I remember when a co-worker first joined us and at the start she was so worried about the need to prove herself. We told her that she didn't need to! We all learn as we go, regardless if you're male or female, and the skills you need for the job come with time.
Why did you choose Aliaxis?
After being made redundant from my previous job last year, as a result of the Coronavirus pandemic and lockdown, I found myself looking for work. I remember seeing the Aliaxis recruitment advert for an Extrusion Coil Operator and thinking it sounded really interesting. It was when I was shown around the Aliaxis factory during the interview and seeing how complex and intritcate all the equipment looked that I thought 'I need to try this!'
If you'd like to find out more about our current career opportunities visit our careers page.