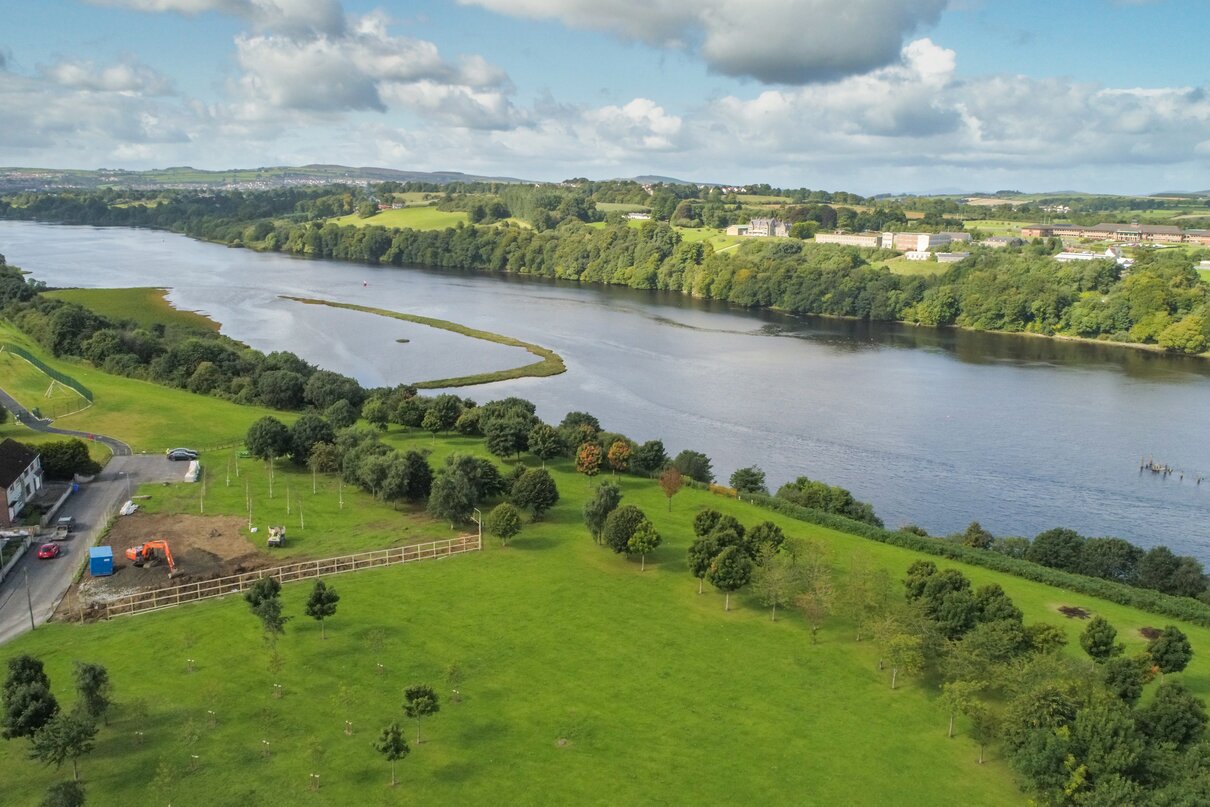 Product:
GPS PE Orange
Solution:
Bespoke solution for directional drilling
Project:
River Foyle crossing
Installer:
Kier, Firmus Energy, McCormack Drilling
The Challenge
A £3m project to construct a new gas mains pipeline underneath the River Foyle, in the largest directional drilling gas project ever undertaken in Ireland, had very specific requirements. A robust pipe solution was needed that could withstand the rigours of horizontal directional drilling and maintain its performance, when operational, at 50m deep under the water level of the River Foyle.
The Solution
Due to the external pressures on the pipeline, a thicker pipe than is normally used for the transportation of fuel gas was required, and the Aliaxis technical team recommended a specification of 355mm SDR 7.4 Orange PE pipe. This was a size not previously used in the gas industry and Aliaxis was the only manufacturer with the capabilities to manufacture, test and provide the technical support needed for the supply of this specific pipe. Aliaxis produced the pipe in 13.5 metre lengths, instead of the standard 12 metre length, minimising the number of deliveries needed, reducing transport costs and cutting carbon emissions. A lower number of pipe lengths also reduced the number of butt fusion joints required, to increase joint integrity on the pipe and aid the speed of installation.
The 660 metre pipeline was joined using butt fusion welding, before being pulled through the 550mm diameter hole drilled 25m under the river bed, in one continuous 10-hour operation overnight, to minimise disruption to the local community. Fintan McCusker from McCormack Drilling commented: "The Aliaxis technical support team provided excellent guidance and recommendations regarding the design of the pipeline and it then had the manufacturing capabilities to produce this bespoke size pipe for us. Ourselves and the client visited the factory to see the GPS PE Orange pipe being manufactured and speak to the operations team about the pipe performance, which offered us the reassurance that the pipe would meet the specific criteria for this project."