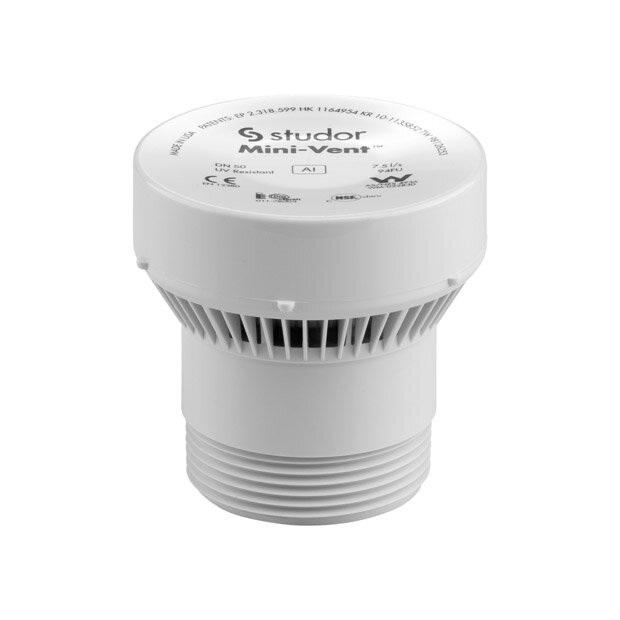 Mini-Vent & Maxi-Vent: Air-admittance valves 
The Mini-Vent & Maxi-Vent, Air-admittance valves (AAVs) eliminate the need for passive pipe venting and costly roof penetrations with world leading performance by their unique and patented design. The negative pressure-activated, one-way vents to protect the trap seals in the drainage system by allowing the intake of air, so that the correct level of pressure within the drainage system is maintained. Their unique design guarantees a lifetime performance on quick opening reaction time, zero maintenance and a 100% closing ability that meets all leading international product standards.
Mini-vent for single fixture and group venting
Maxi-vent for stack venting, eliminating the need for a vent pipe through the roof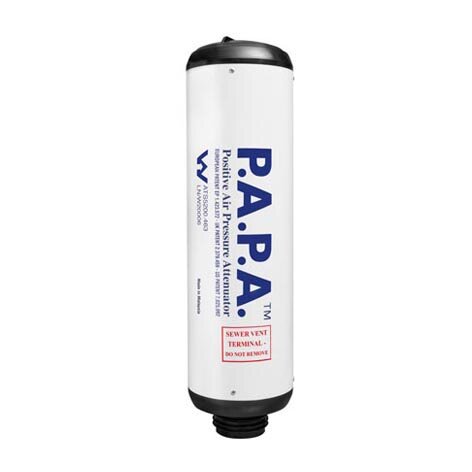 P.A.P.A. : positive air pressure attenuator
The P.A.P.A. is a revolutionary 'world-first' system developed to resolve the problems of positive pressures within the drainage systems of multi-storey and high-rise developments. This is the perfect complement to the range of Air Admittance Valves (AAVs), providing a complete venting solution for any multi-storey building over 10 storeys high. The P.A.P.A. has changed the design of drainage venting systems, allowing building designers to simplify their sanitary waste systems with many benefits.
Provides effective and complete protection against positive pressures in the drainage system
Replaces existing vent piping, giving greater freedom of design.
Reduces the need for fire stopping devices
No specialist installation requirements
5 year product warranty with extended system warranty options for complete peace of mind
Can be retrofitted to all types of high-rise drainage designs
Has been installed in some of the highest buildings in the world without the need for very large vent pipes
Got a question?
Get in touch with us.