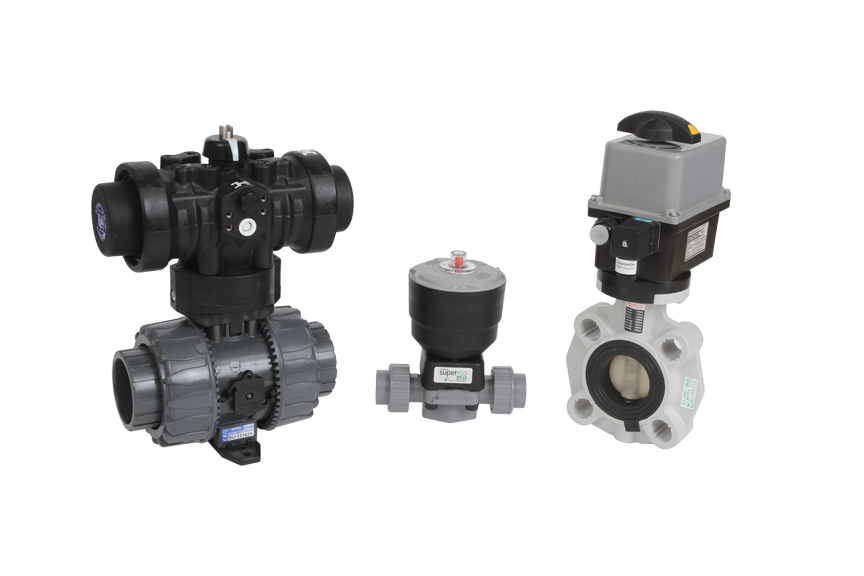 Range overview
Actuation is particularly suited for valves that are inaccessible or that are located within a confined safety environment as they allow industrial process owners to operate a network remotely. We offer a wide range of actuated valve solutions that can be powered either electrically or pneumatically, and come complete with a range of accessories. Our range can also integrated with existing PLC systems with options for Bluetooth and PROFIBUS connectivity.
Remote network operation
Electric and pneumatic options
Full range of accessories
Suitable for integration with PLC systems
Bluetooth and PROFIBUS connectivity options
Contact the Flow Team on 01543 471680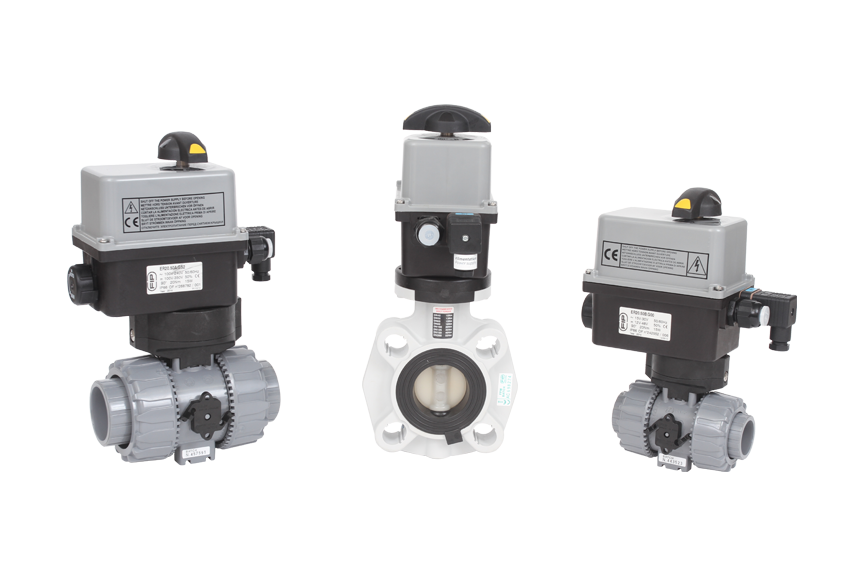 Electric actuation
Our electrically actuated valve range comprises our market leading ball valves and butterfly valves, complete with a high performance electric actuator. Actuated valves can be provided as 110-240vAC or 24vAC/DC as standard "on/off", or with multi-positioning function.
Manual override feature as standard
Valve packages available via our in-house flow team
Integrated anti-condensation protection for periods of minimal usage
IP66 rated PA chemically resistant casing
Contact the Flow Team on 01543 471680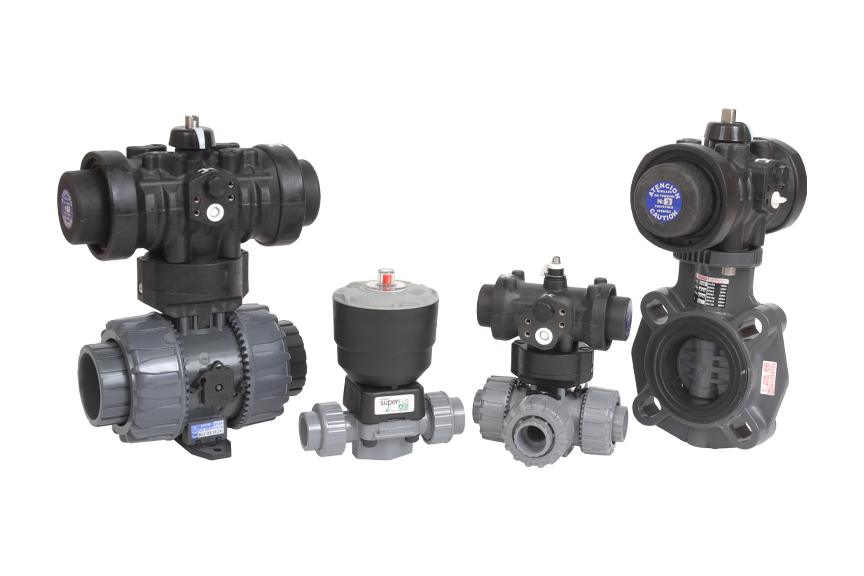 Pneumatic actuation
Our pneumatically actuated valve offering comprises of our market leading manual ball, butterfly and diaphragm valves, combined with a high performance pneumatic actuator.
Fail-safe open, fail-safe closed or double-acting options
PA-GR chemically resistant reinforced actuator body
Valve positioning indicator as standard
Auxiliary limit switch options available
Contact the Flow Team on 01543 471680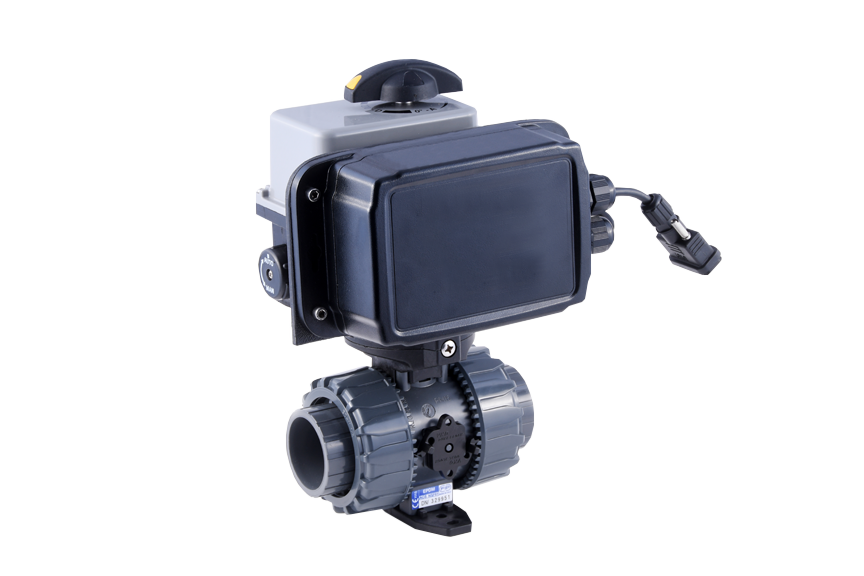 PROFIBUS Actuated Valves
Our PROFIBUS electrically actuated valve solution provides connectivity to new and existing networks, allowing for communication with a range of central PLC devices. An integrated and compact solution conforming to IP66, and offering a plug-and-play solution for PLC connectivity.
Suitable for both DP-V0 and DP-V1 protocols
No additional power supply required
110/230v AC and 24v AC/DC Actuator options
Can be installed into new or existing PROFIBUS networks
Ball valve and butterfly valve options
Simple 9 pin D-Sub connection to the network
Full technical support available via our in-house flow team
Contact the Flow Team on 01543 471680
Got a question?
Get in touch with us.