The complete potable water supply solution
The GPS PE Blue range is the most complete solution for potable water supply, comprising a range of high performance polyethylene (PE) pipes, complete with a wide variety of fully matched fittings options and boundary boxes.
GPS PE Blue pipes are flexible, lightweight and corrosion-free, and can be used to create a robust, fully-welded system with butt-fusion or electrofusion jointing for maximum joint integrity and an extensive service life. GPS PE Blue system offers excellent lifetime cost savings compared to traditional materials, and with BS EN 12201 approval across the range, it provides a solution you can rely on for water mains, communication and service pipes for the reliable transportation of drinking water.
Along with Philmac compression fittings, Frialen electrofusion fittings, a wide variety of spigot fittings and the Adjusta boundary box range, we provide a unique and comprehensive system solution for potable water. Along with the Protecta-Line barrier system for complete protection in contaminated land, and 3C (Clean, Capped, Coiled) pipe to save both time and waste at installation by removing the need for pre-chlorination, it is easy to see why GPS PE Blue is trusted by the leading water utilities, engineering and construction companies as the ideal solution for new installations, pipeline replacement and rehabilitation.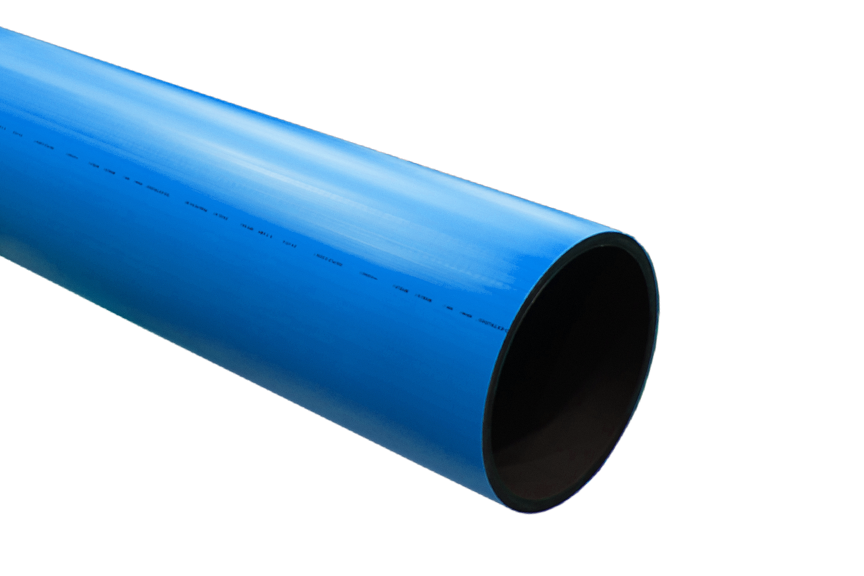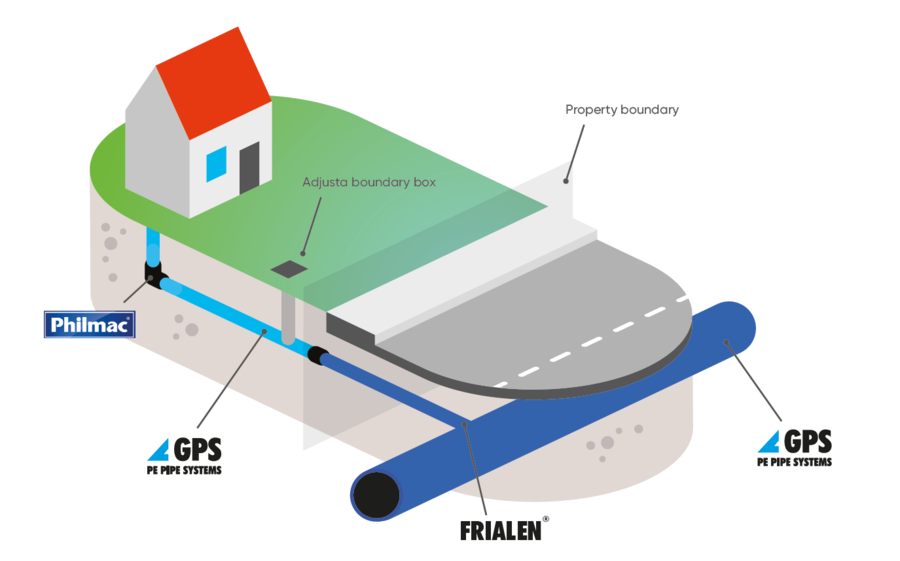 System overview
Flexible and lightweight for ease of installation
Corrosion resistant
Minimum maintenance requirements
3C (clean, capped, coiled) option for installation without pre-chlorination
Protecta-Line barrier system for use in contaminated land
Complete fittings range
BS EN 12201 and WRAS approvals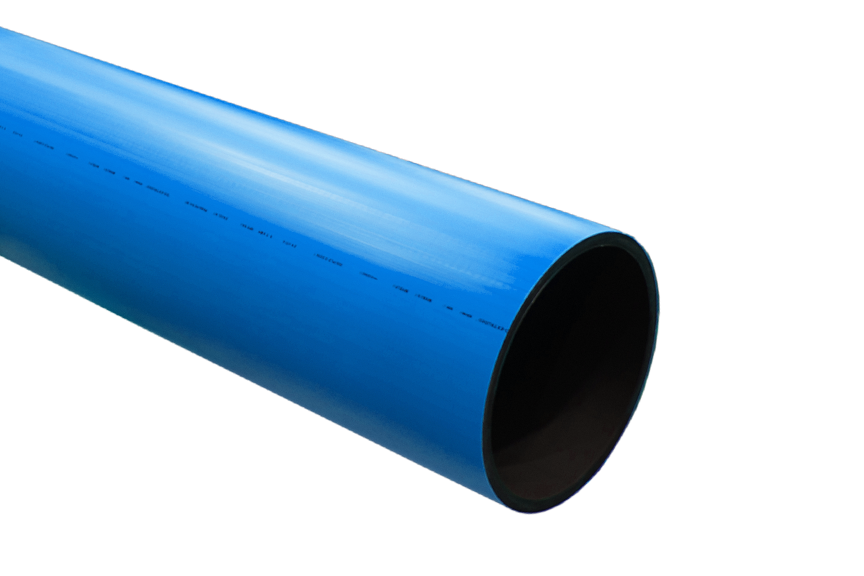 GPS PE Blue pipe
GPS PE Blue pipe is a flexible and lightweight solution for the transportation of drinking water, and can be installed using traditional open-cut techniques and trenchless methods such as directional drilling. The high quality polymer allows for a fully pressurised pipeline system with a wide range of sizes and pressure ratings available as standard and other bespoke diameters, lengths and pressure ratings available to order.
Flexible and lightweight for ease of installation
Corrosion resistant
Minimum maintenance requirements
Suitable for trenchless installation methods
Available in straight lengths and coils
Up to 16 bar pressure rating
BS EN 12201, WRAS and DWI approved
Sizes 20mm to 1200mm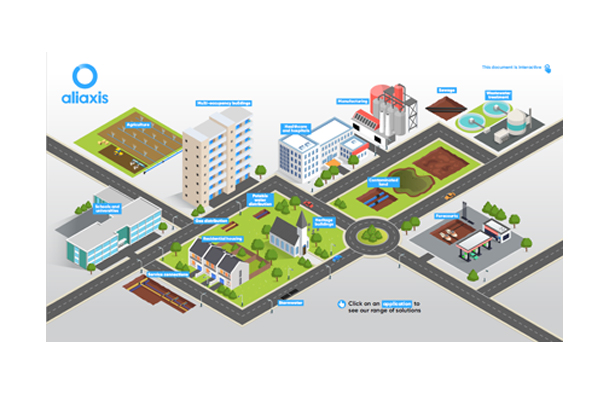 1.1 MB, PDF get_app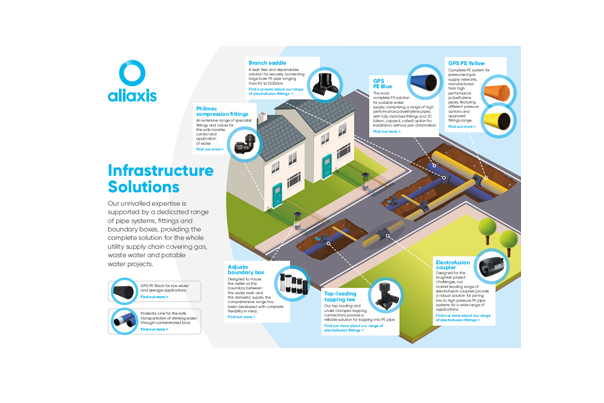 753.2 KB, PDF get_app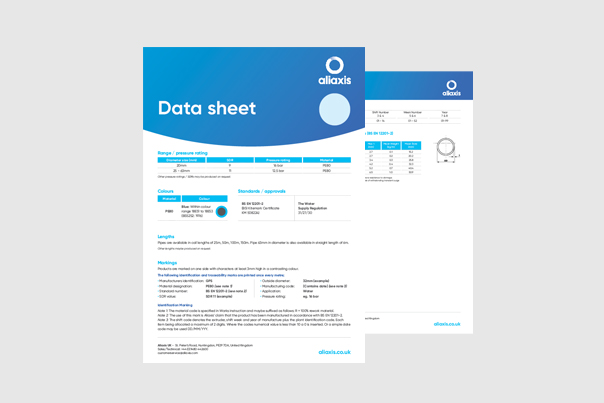 73.7 KB, PDF get_app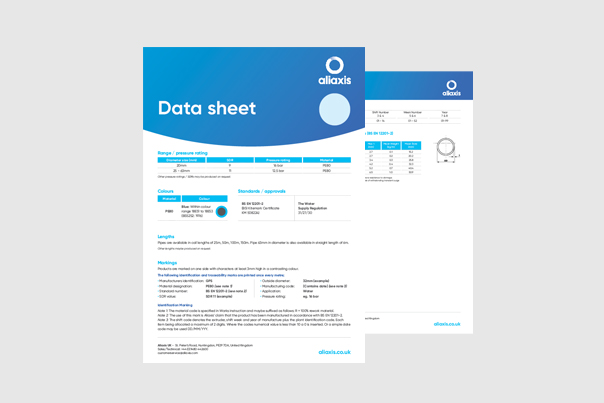 116.8 KB, PDF get_app
Get in touch with an expert