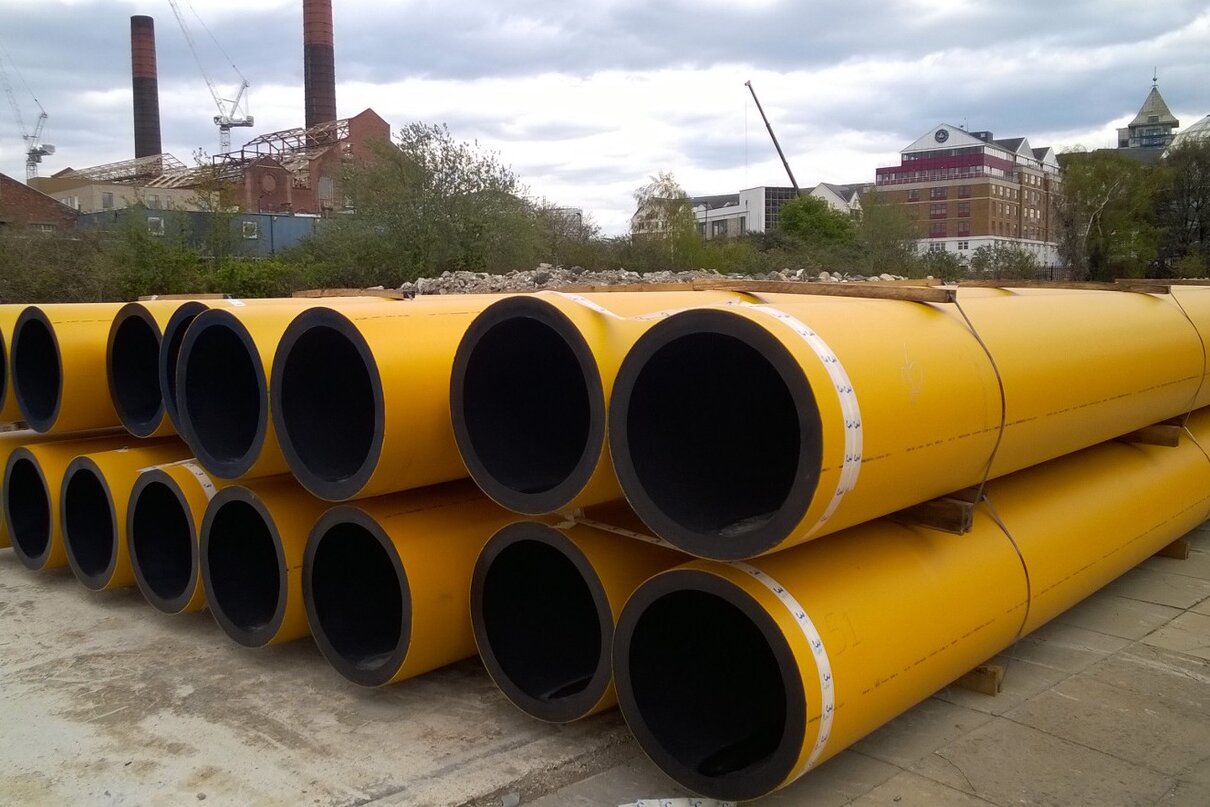 Product:
GPS PE Yellow
Solution:
Bespoke products, training and logistics
Project:
London Medium Pressure
Installer:
Cadent Gas, tRIIO
The Challenge
As part of a £1bn Cadent Gas project to replace 2800km of ageing metallic gas pipes in central London, a new PE pipeline was required that was able to cater for the growing population in London and be capable of withstanding an increase in pressure and capacity. The existing PE pipes approved for use in the UK gas industry were too small in diameter to achieve the required output, so a new solution was required.
The Solution
Aliaxis manufactured, tested, accredited and delivered a new 800mm pipe, a size never previously used in the UK gas industry, within the strict project timeframes. To ensure minimal disruption, the new PE pipes were inserted into the existing pipe infrastructure. Using a mains insertion technique enabled the cost effective and efficient decommissioning of the existing high-risk metallic system, while significantly minimising the impact on customers and other stakeholders.
Working with a completely new size of pipe required the workforce to be upskilled and so Aliaxis, in conjunction with Cadent Gas and tool hire partners, developed a bespoke training programme, independently accredited by EUSR, which was delivered to more than 50 installers. The logistics of delivering and storing the pipe within such a busy area were extremely complex and careful planning was vital to ensure minimum disruption to the local community. Aliaxis arranged timed deliveries outside of peak traffic periods, often during the night or in the early hours of the morning, and only delivered the pipe that was needed at a particular time as there was no space for storage.