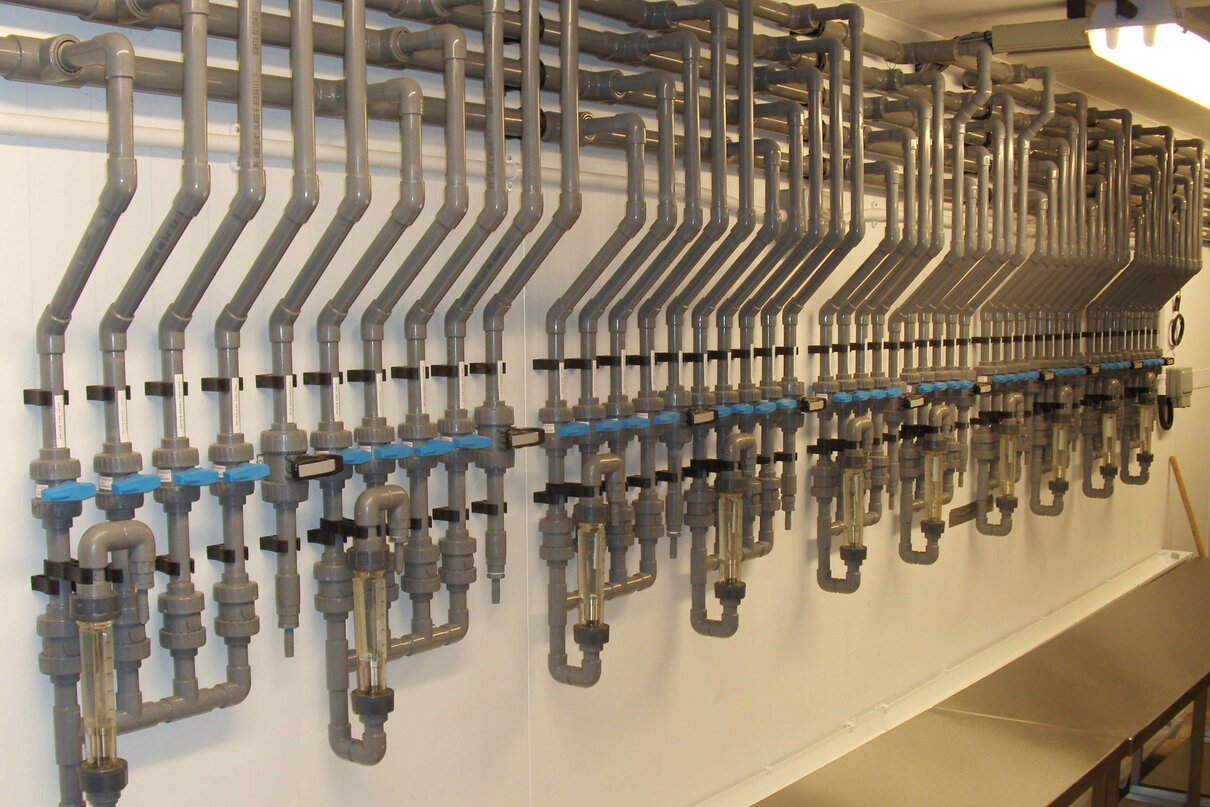 Product:
SuperFlo ABS, Air-Line Xtra, VKD valves, and flow meters
Solution:
Complete system solutions
Project:
Centre for Environment, Fisheries and Aquaculture Science
Installer:
COEL
The Challenge
CEFAS was upgrading all of its research laboratories at its applied marine science centre, which uses complex instrumentation and processes to monitor and evaluate the marine and freshwater environment. Specialist pipework and flow control solutions were required to cater for the various applications and processes being undertaken.
The Solution
Contractors COEL turned to Aliaxis due to its pipework systems all being purpose-designed for a specific application. SuperFlo ABS &and Air-Line Xtra pipework systems were specified, along with a complete range of valve and flow control products. Air-line Xtra was installed to transport compressed air into the outlet in each laboratory to allow the pumping of clean air into tanks containing sea water when conducting research with fish. SuperFlo ABS was specified to transport a variety of different treated water through the research processes including fresh water, sea water, ionised water and glycol-treated water.
The pipework system feeding each research laboratory was also fitted with a series of VKD valves for isolation so that the water being delivered to each tank can be easily regulated. A Durapipe Variable Area Flowmeter was installed into each pipework system to accurately measure and record the flow of effluent into each tank.
Commenting on the project, Dean Powell, mechanical services manager from COEL in Cambridge said: "We had a vast range of pipework requirements for this project so were keen to work with one pipework manufacturer that could supply products that met all of our needs and Aliaxis did just that."