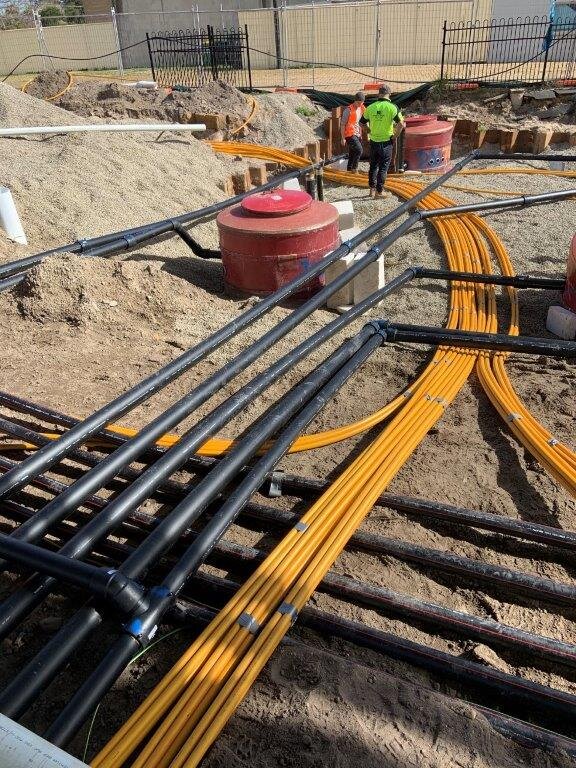 Product:
PLX Electrical Conduit
Solution:
External Barrier Protection
Project:
Rosebud, Victoria service station
Installer:
Shipman King/HAZPRO Electrical
The Challenge
A service station in Rosebud, Victoria required a reliable solution to carry electrical cables around the forecourt and turned to Shipman King, leading equipment suppliers to the service station industry.
The Solution
Shipman King specified PLX Electrical Conduit due it being a true external barrier pipe, offering a unique solution for protecting conveyed cables from potential fuel spillages and leaks within forecourt applications.
Unlike existing options, which comprise an internal barrier, PLX conduit is specifically designed to prevent any fuel from entering the pipework from the external environment.
HAZPRO Electrical were particularly impressed with the rigid nature of the product, which helps aid installation when utilising pipe coils, ensuring that pipe runs have minimal movement once unrolled on site, when compared with alternative conduit options available.
Commenting on the project, Peter Saxon, Operations Manager at Shipman King, said: "The PLX conduit was the ideal product for this project, it was the first time we have supplied it and we have had fantastic feedback from the installers, who have praised the rigidity of this pipe as it doesn't roll back once unrolled.
Coils could be unrolled, easily lay in straight lines and they all stayed in position, which is a major advantage and speeds up the installation process -making it easier for the installer."
"We have other customers now asking for this product and we are expecting to switch supply of all of our cable conduit to the PLX product."